Trade Resources
Jewelry Business Insights:
At Polygon, we're lucky enough to connect daily with over 2,800 members who share discussions on everything and anything to do with jewelry. Our jewelry business insights touch on a variety of topics we know are of interest to jewelers. Plus, read up on the latest from long-time Polygon member and InStore contributor David Geller (
www.jewelerprofit.com
). His articles are also featured monthly in Polygon's Jewelry Times.
Jewelry Business Insight
You've heard "shoot while the ducks are flying". The month with the most traffic for your store is of course Christmas/December. This is the time to get rid of the dogs in the case. I've written a lot about old inventory in our business and "old" is anything over a year but a "dog" is easily anything over 18 months. So let's get rid of 18 month old dogs this holiday.
More >>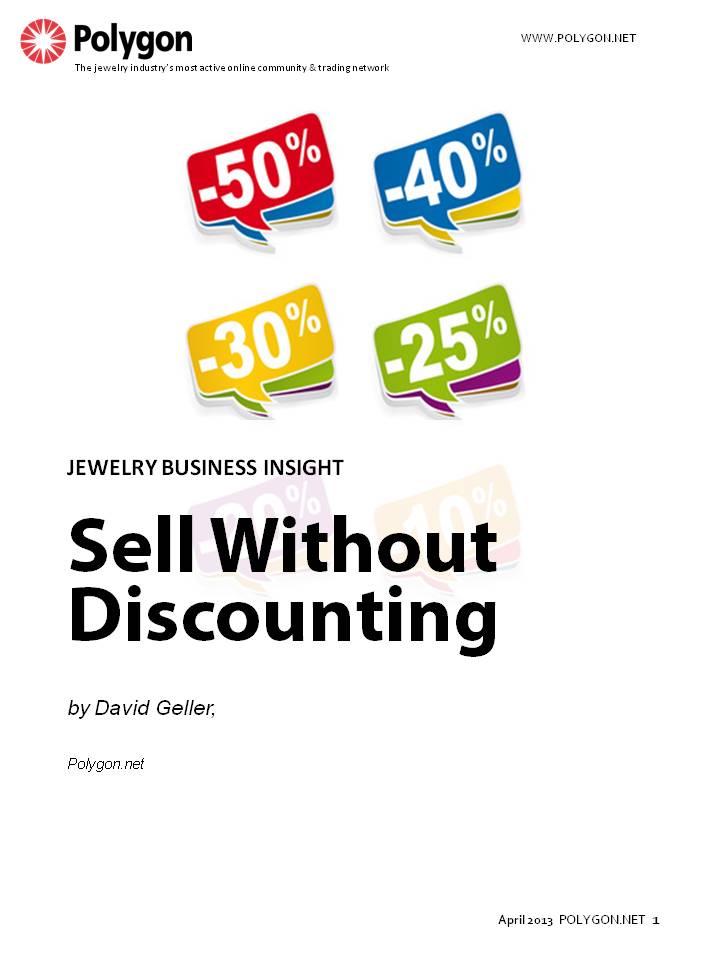 Jewelry Business Insight
Many stores try to conserve money by delaying upgrading their old computers and when they do upgrade to a newer Windows version (or even Mac) they wish they had done it sooner. I have bought newer computers for several reasons:
More >>