Case Study
Master Jewelers - Bernie Benavidez:"How We Fought The Internet Wholesalers"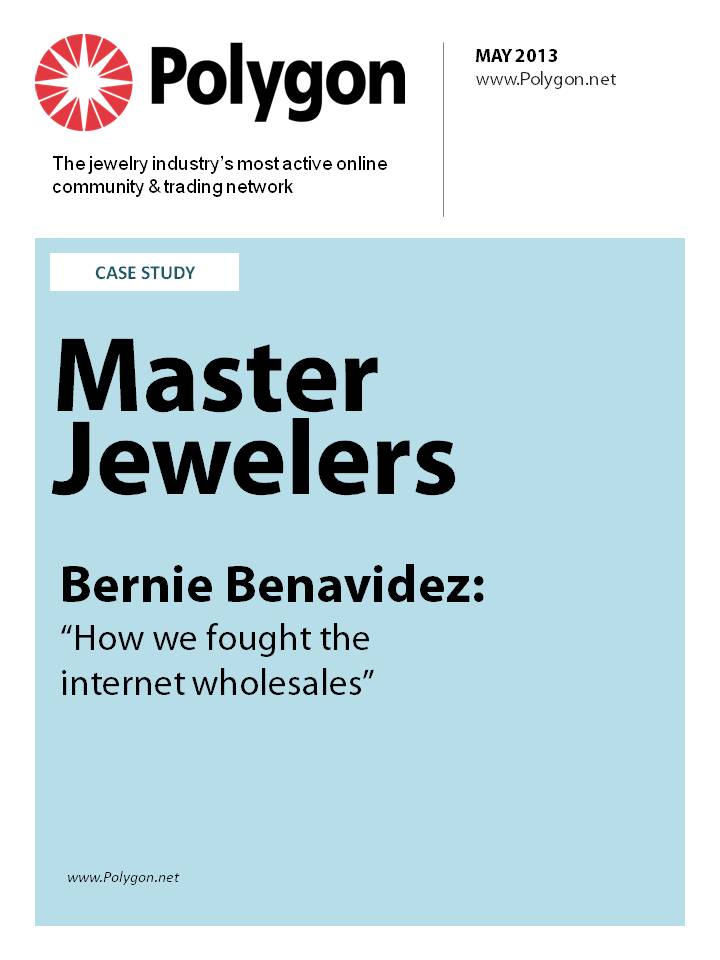 One thing I like about Polygon is their mission to provide the Internet tools retail jewelers need to survive in today's world. Prior to joining Poly in 1999, we used to buy more than 90% of our diamonds from just four suppliers. Today, we buy more than 90% of our diamonds through Polygon. So we've gone from dealing with the same four suppliers, to dealing with hundreds.
Here's what that does to our bottom line: First, any diamond we need we can find instantly. We can find it on the spot, with the customer still in the store. That means we save time, and we save customers. Second, it means we have to stock very little. That saves on carrying costs, insurance, you name it. Third, we can always beat anyone else on price, even the Internet wholesalers, if we want to (if the customer is focused on price, we have to be too).
Selling diamonds, especially diamonds with certs, is one of our main sources of revenue, so we take the Internet challenge very seriously. Fortunately, we know how to fight back. Our diamond sales are up. Our revenues are up. And our profits are up. The secret is Polygon.
Becoming a member of Polygon was one of the best business decisions we ever made. In fact, let me go further; it was THE best business decision we ever made. When I look back on my time on Polygon, I don't know how we stayed in business without it. It's a tough world out there, and it's going to get tougher. Jewelers who don't adapt and who don't start using the new productivity tools are going to be the first to go. The survivors – the ones who fight back and win – are on Polygon.
Bernie Benavidez / Master Jewelers
Rochester, MN
Lifetime member since 1999 / Poly ID 71289
Polygon.net - Diamond Search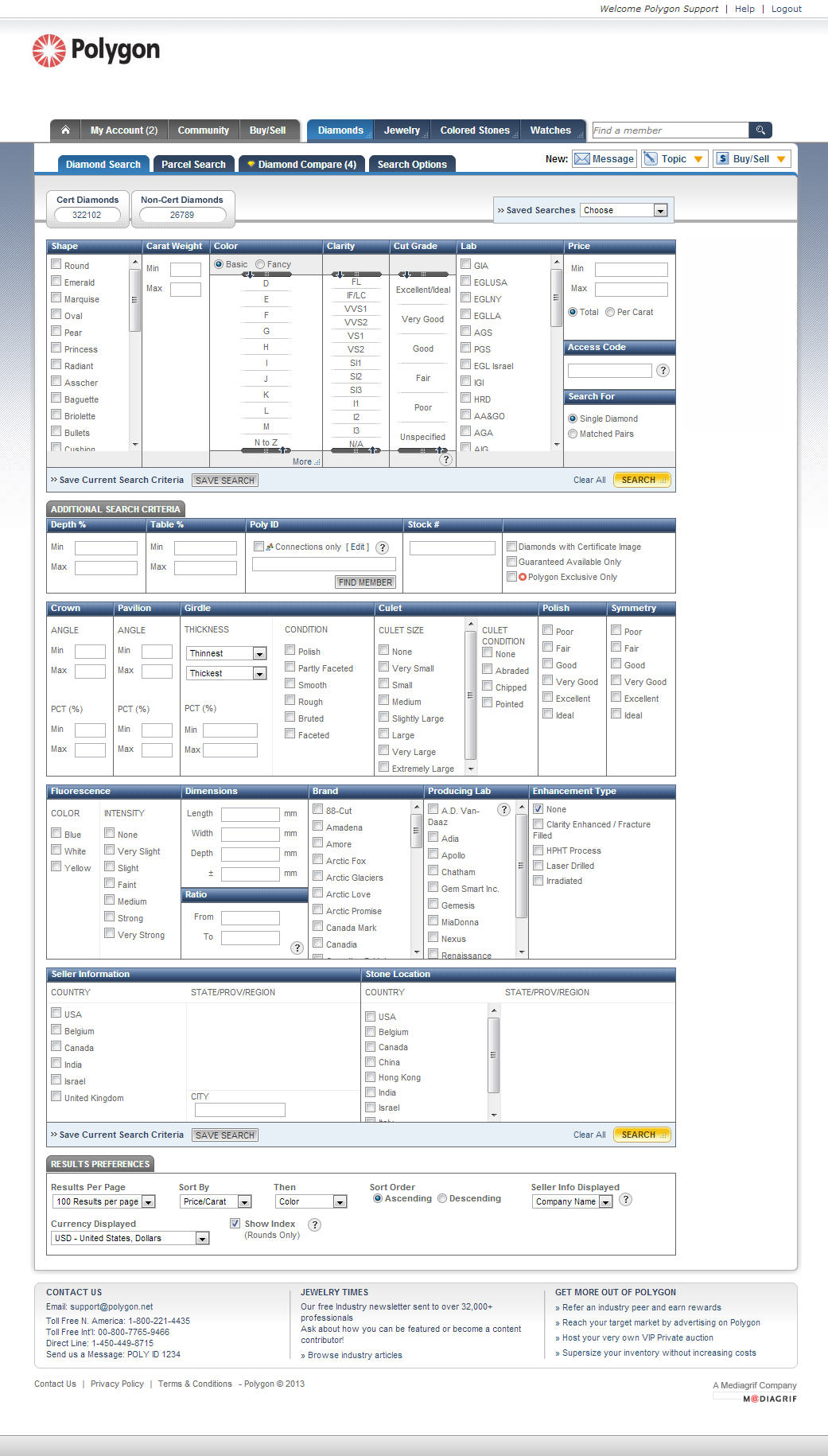 Polygon.net - Diamond Search Results