Industry Report
Your Jewelry Store is Nothing But Numbers: Calculating and Tracking the Right Numbers to Reach and Sustain Higher Profitability
Many jewelers run their store by the "seat of their pants" (or skirts) and are always trying to catch up.
There are numbers for successful jewelers and then there's "everyone else". Many people are happy to be making about the same or less than their bench jeweler because they are their own boss. Income is not as important as freedom. But freedom comes with a price. If you can improve your store's numbers then you can more than likely improve your personal numbers (bank account level, debt, retirement amount, etc).
Download Now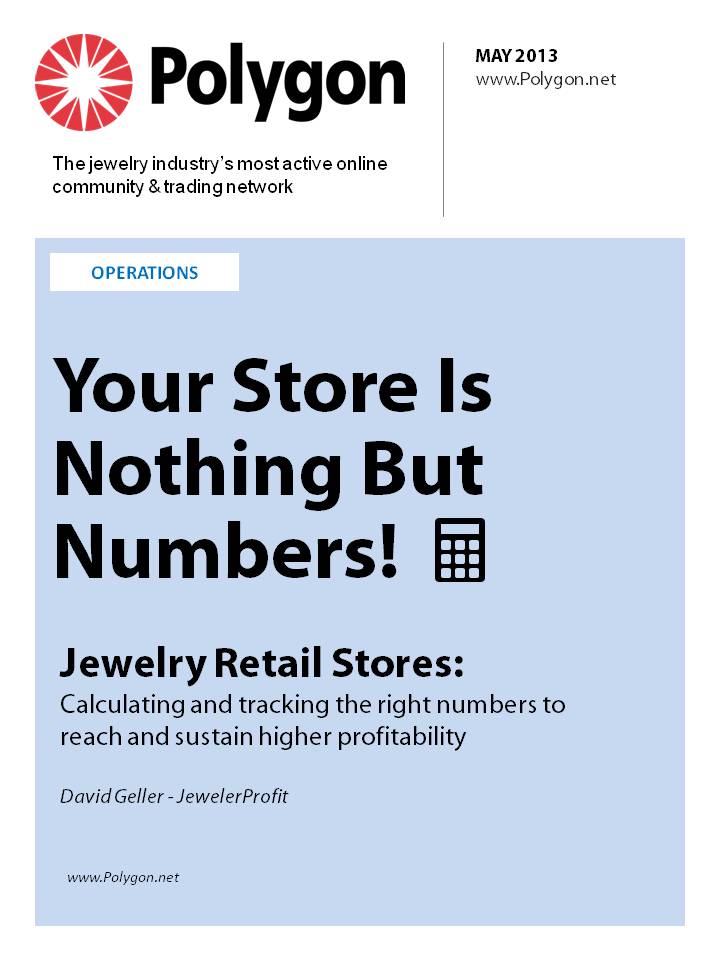 We value your privacy. The information provided above is solely used by Polygon and its affiliates. We do not sell information to third parties. View Privacy Policy
Try it For Free
The jewelry industry's most active online community & trading network
Success Stories
"Our sales are up. Our revenues are up. And our profits are up. The secret is Polygon."
Bernie Benavlez | Master Jewelers
Read more