Refer Members
to Polygon & Get Paid
Become an Ambassador by joining our Affiliate Partner Program.
Apply to join
Polygon Ambassadors are brand enthusiasts who are committed to contributing to the growth of the network.
Earn up to
25% per sale
Contribute to Polygon's
evolution and growth
Gain visibility within
the community and industry
How it Works
1) Sign Up
To join the program you need to:
Have / work in an active business in good standing in the jewelry industry
Be approved and vetted by Polygon (if you are not a Polygon member)
Conduct yourself with professionalism & integrity
Agree to the guidelines of the program
2) Share Links, Promote Polygon, Refer New Members
We'll provide you with a unique landing page you can share with prospective members. You can also refer us members directly. We'll also share content and other info that you can share out to your prospects and within your network!
3) Earn Commissions on Sales Won from Your Referrals
Commissions are based on a sliding scale, so the more you refer, the more you can earn! We'll pay you for every new membership sale that closes from one of your referrals.
Program Benefits
Earn a commission for each sale closed from one of your referrals.
An Ambassador badge will be provided for you to share on your website, social media, marketing & other collateral.
Gain more visibility when you get listed on our website.
A unique URL will be provided to you so that you can share your own registration link with prospects.
Content will be shared.
Learn more about our Affiliate Partner Program.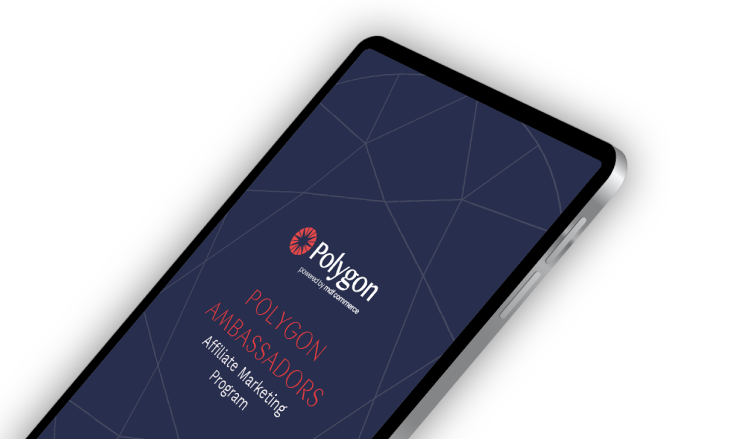 Company ZBC
John Doe
Lorem ipsum