Jewelry Business Insight
Shareholders File Class Action Lawsuit Against Movado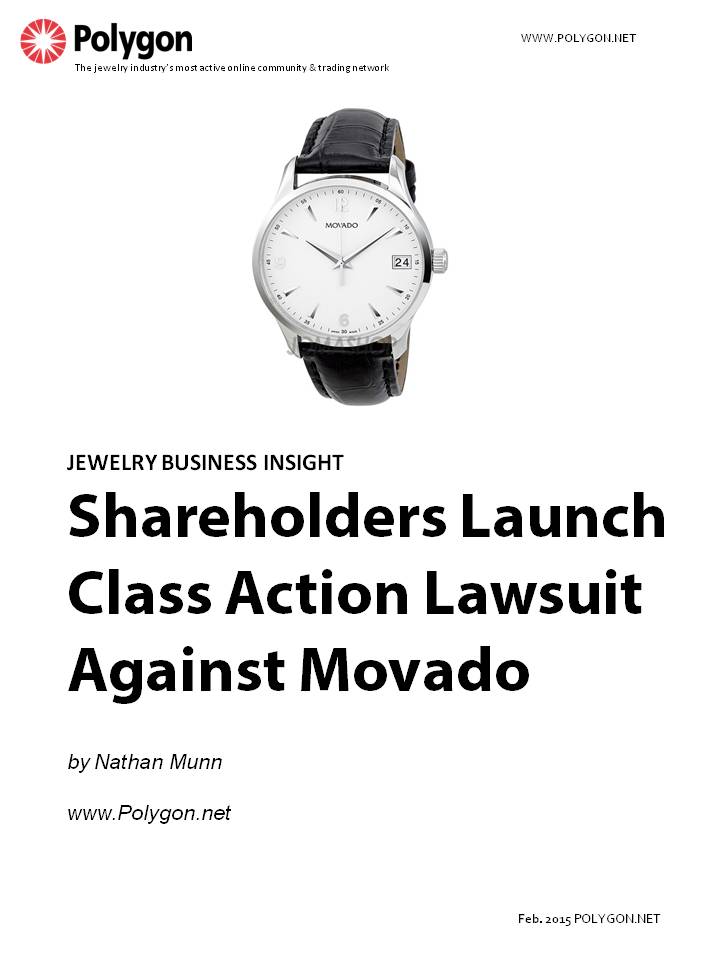 Shareholders of luxury watch brand Movado have launched a class-action lawsuit against the company, claiming that Movado published "misleading and materially false" forecasts that caused stock prices to rise artificially, then fall more than 30% when disappointing third-quarter 2014 sales figures were announced.
The suit also claims that Movado chairman and CEO Efraim Grinberg sold 200,000 shares of stock in the company during the time period when the allegedly misleading statements were made, netting Grinberg $8.6 million.
The suit was filed February 4 in New Jersey federal court, with the plaintiff named as Gregory L. Batty.
Allegations
The lawsuit claims that for much of 2014, Movado executives publicly predicted that the company would enjoy increased sales and profits in 2015, leading to enthusiasm about Movado stock and bolstering the company's perceived value.
The optimistic projections about 2015 were dashed in November 2014, when Movado announced that third-quarter sales were weaker than expected. The company promptly changed its outlook for 2015, saying that investors should expect a 7-to-10 percent decrease in profits, and a low 1-to-2 percent increase in overall sales.
The revised projection for 2015 caused Movado stock to tumble nearly 32 percent.
Movado issued a press release blaming slow sales of Lacoste, Scuderia Ferrari and Movado watches for the lower-than-expected profit projections, however the explanations appear to have had little mollifying effect on shareholders.
The suit claims that "[Movado's] growth projections for sales and operating income were unrealistic and simply unattainable given declining demand in the watch market". The formal complaint also alleges that Movado "misled investors about [a] plan to boost the Movado brand by using the shelf space of one of the Company's other brands at various retailers."
Nathan Munn | Polygon.net