Jewelry Business Insight
QVC Buys Home Shopping Network, But is Online Shopping Peaking?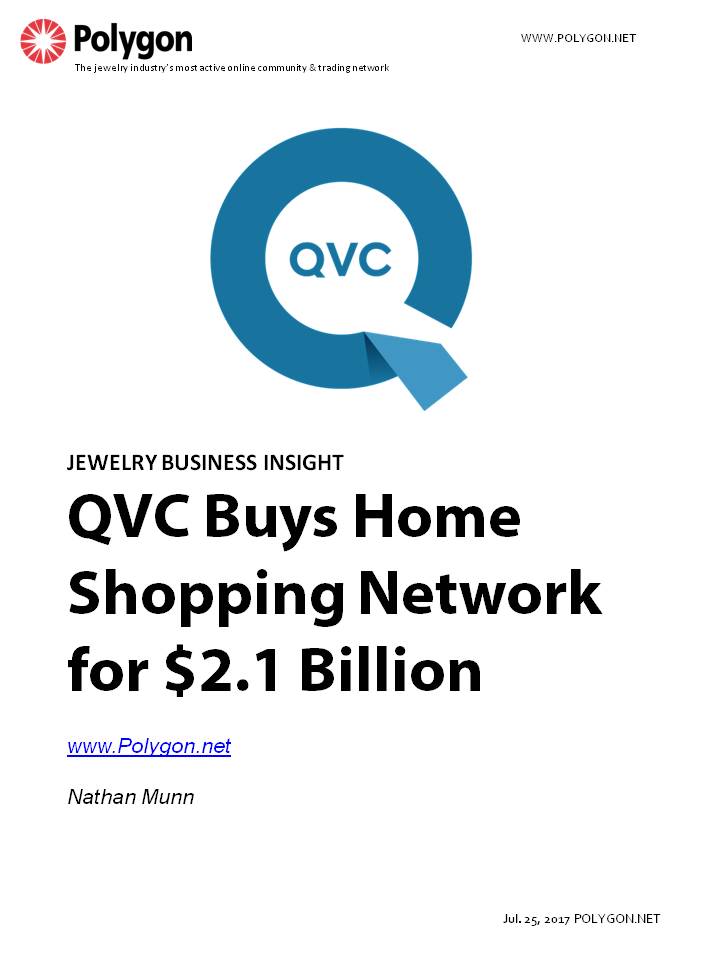 The two largest TV shopping networks have become one. Liberty Interactive, parent company of TV shopping giant QVC, has purchased the Home Shopping Network for $2.1 billion in stock.
The acquisition makes Liberty the third-largest e-commerce operation in North America by revenue. The newly-formed QVCHSN will boast a powerful digital presence: online sales currently represent 46% of QVC's revenue and 55% of HSN's.
In recent years, TV shopping businesses have been steadily losing market share to online retailers including Amazon and Walmart, North America's top two e-commerce businesses. Liberty's acquisition of HSN is just the latest step in the company's strategy to gain e-commerce market share through targeted acquisitions: the company already owned close to 40% of HSN before purchasing the rest of the company under the latest deal and, in 2015, QVC purchased online flash retailer Zulily for $2.4 billion.
Both QVC and HSN sell jewelry on their online platforms, mostly lower-ticket fashion jewelry, but both offer some fine jewelry as well. Jewelry sales have steadily declined at both networks but still remain an important part of their offerings.
Jewelry Television, a TV shopping network focused entirely on jewelry and gemstones and a direct competitor to QVCHSN, has also aggressively pursued a digital and mobile strategy for their business.
Is Online Shopping Peaking?
But while TV shopping companies and brick-and-mortar retailers work to expand their online market share, a recent study of consumer habits reveals a surprising trend: shopping at brick-and-mortar stores is most popular among the oldest and the youngest people who participated in the study.
According to the study by Walter Sands Communications, 58 percent of 18 to -25-year olds (also known as Generation Z) would rather shop in a store than online. This is only slightly lower than the percentage of people aged 61 or older who prefer to shop at brick-and-mortar retailers (63 percent).
This finding flies in the face of the narrative that says younger consumers prefer to do everything online, and confirms that young people value unique real-world shopping experiences – something that retail jewelers and TV shopping networks alike will want to keep in mind.
Nathan Munn | Polygon.net