Jewelry Business Insight
Polygon De-Listing All EGL International Lab Reports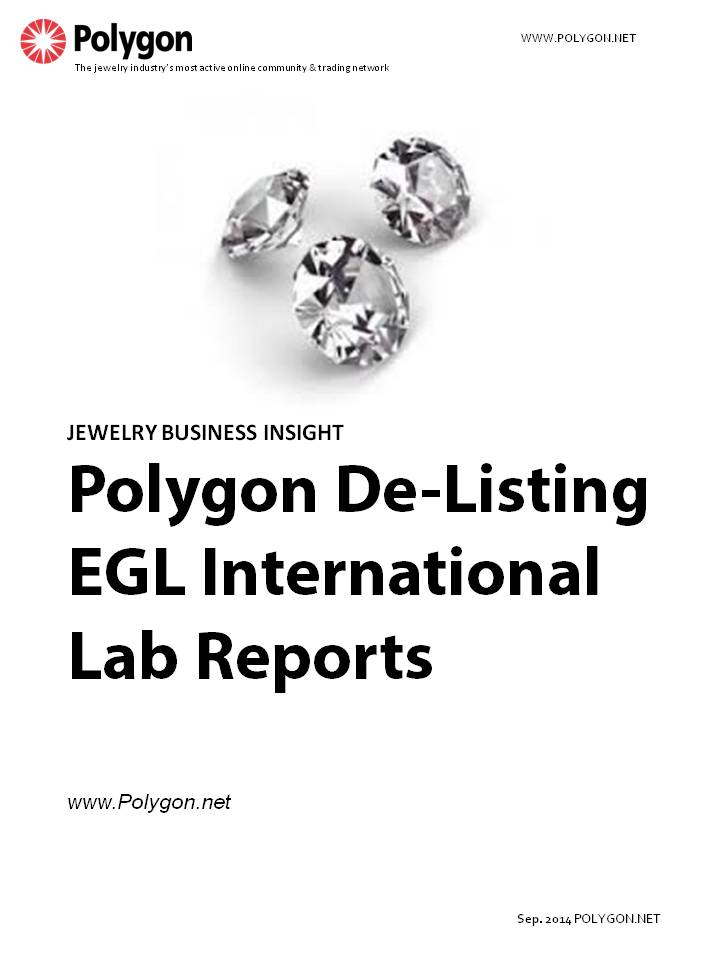 As of September 17th, 2014, EGL International certificates will no longer be listed on Polygon's Certified Diamond Database. As well, the sale of EGL International goods on Polygon's Buy/Sell channels, where members can post individual diamond offers and request goods, will be restricted as of this date.
Polygon has been closely following the current discussions regarding EGL International, both on and off of the network. The general consensus from the industry supports the restriction of the trade of EGL International goods, due to the discrepancies in grading standards from those of the GIA.
The response from Polygon members has been overwhelmingly positive.
 "Overall, members support the move," says Lindsay Watkin, Sr. Director at Polygon. "They want to encourage transparency and full disclosure in the industry."
The restriction applies to all EGL International labs.
For questions, please contact Polygon at 1-800-221-4435 or info@polygon.net.
Polygon
is the jewelry industry's most active online community and trading network for qualified gem and jewelry professionals. Established in 1984, Polygon has helped thousands of members gain invaluable knowledge and find unique trading opportunities that have significantly impacted the year over year growth of their business.