Jewelry Business Insight
Polygon at NPA Pawn Expo Atlanta – July 17-20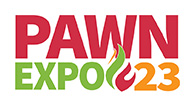 Polygon, powered by mdf commerce (TSX:MDF), a leading online marketplace for the jewelry trade, is pleased to participate as an exhibitor at the upcoming Pawn Expo in Atlanta, July 17-20.
Polygon is a proud Industry Partner with the National Pawnbrokers Association (NPA) – a professional trade organization working to serve and protect independent qualified pawnbrokers.  
Visit Polygon at Pawn Expo – booth 238 – to meet our team, get a demo of our online platform for pawn & jewelry professionals, and take advantage of show specials, including an exclusive 30 day free trial for pawn brokers and show attendees.
Polygon is a vetted network for jewelers and pawn businesses to buy and sell goods and connect to invaluable resources and information. As a pawnbroker, use Polygon to:
Find solid buyers for diamonds, jewelry, watches and other jewelry goods
Get the best prices when you sell items back to the trade
Sell diamonds in our auctions
Source diamonds (natural & lab), jewelry, watches, gemstones for your jewelry customers
Get accurate wholesale pricing info for diamonds, watches and jewelry items
Attend in person events to connect, learn and do business with other members
As a pawnbroker, you need to have knowledge and resources at your fingertips to service any customer who walks through your door with any variety of needs. Rely on Polygon to help you connect with the jewelry, diamond and watch community as well as other pawnbrokers and gain information on pricing, identification of goods and more. Polygon also provides an additional sales outlet to sell any diamond or jewelry item back to the trade.
About Polygon
Polygon is a leading network and online platform for jewelers, dealers, pawn brokers and other jewelry related businesses. Members connect online and on the app to network, get BI and pricing data, and buy & sell loose diamonds, lab grown, colored stones, estate pieces, jewelry, fine watches and more. Membership is open to qualified and vetted businesses only.
For more information:
Sean Lemire, General Manager Polygon
1-800-221-4435 | info@polygon.net
www.polygon.net