Jewelry Business Insight
A New Jewelry Show Is Coming to the U.S. Midwest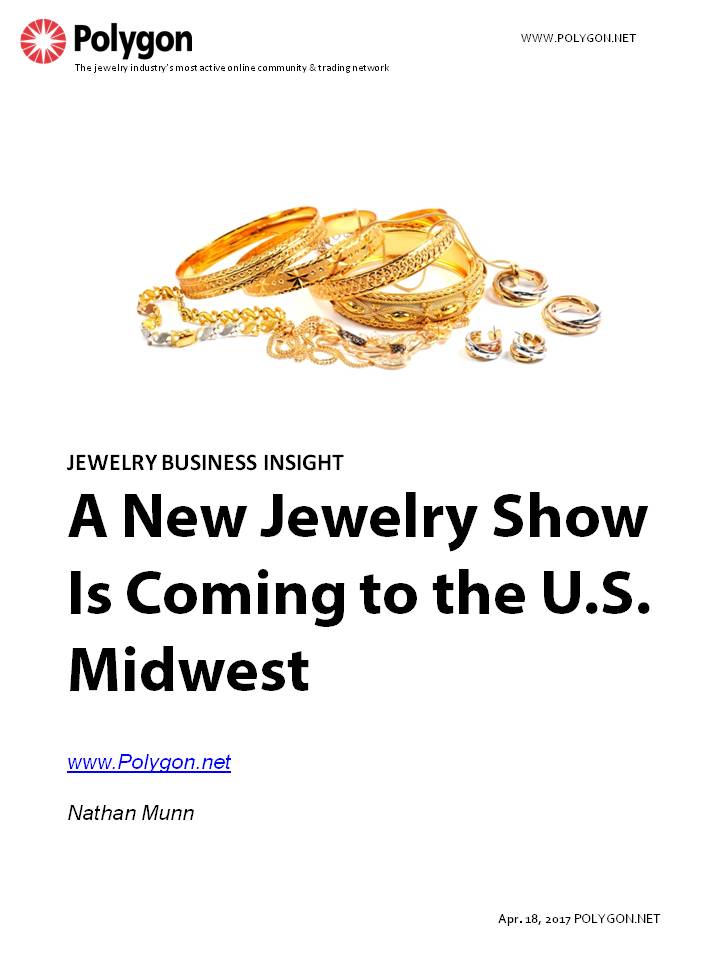 A new jewelry show is coming to the US Midwest in August 2017.
The first-ever New Horizons Jewelry Show will be held August 19 – 21 at the Greater Columbus Convention Center in Columbus, Ohio, and will feature exhibitions from more than 250 attendees, with the majority involved in jewelry manufacturing and related services.
The show's conference day will also feature workshops and educational seminars covering topics pertinent to the modern jewelry retailer, manufacturer or distributor.
"The New Horizons Jewelry Show will be presenting two different, full-day intensive workshops where the retailer will be immersed in the subject matter and given an opportunity to apply what they learn in interactive segments throughout the day," said president and director of New Horizons Jim Reed in an interview with National Jeweler.
Reed is a veteran trade show organizer who has worked with the Smart Show and JCK Las Vegas in the past. He explained to National Jeweler that he will move New Horizons to Schaumburg, Illinois, for the September 2018 edition of the show, and will rotate annually between Columbus and Schaumburg afterward.
Exhibitor booths at New Horizons cost $2,985. The conference program includes a sales training workshop, a marketing workshop, and several shorter seminars focused on increasing profitability, developing customer relationships and trends in the industry.  
According to the show website, retailers who want to exhibit must prove that they are a jewelry retailer. New Horizons suggests that providing a JBT number is the easiest way to meet this requirement, but members of Jewelers of America, American Gem Society, National Association of Jewelry Appraisers, the American Gem Trade Association or a state jewelry trade association are all automatically eligible for admittance to the show.
For jewelers who are not members of any of the listed organizations, a copy of a retail store lease, business license, sales tax certificate, or three invoices from suppliers of finished jewelry – totaling more than $10,000 – from the last year are considered acceptable proof. Wholesale attendees are asked to provide similar qualifications.
More information about the event can be found on the New Horizons website at newhorizonsjewelryshow.com.
Nathan Munn | Polygon.net