Jewelry Business Insight
Neiman Marcus Now Offering 3D Printed Jewelry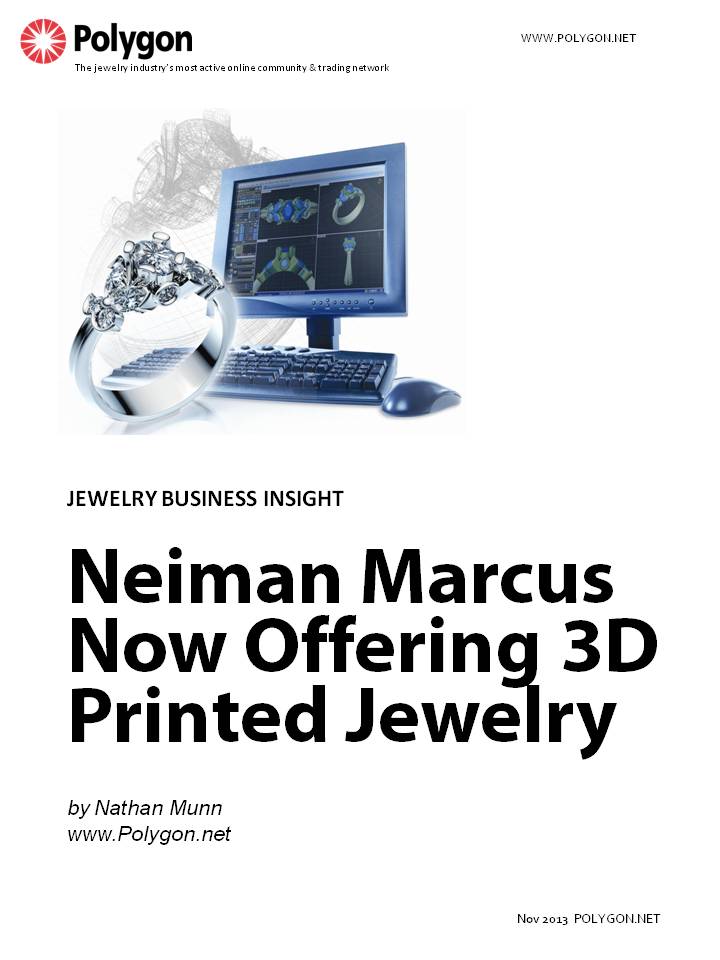 Luxury retailer Neiman Marcus has taken a step into the 3D printed jewelry market by adding two unique products to its online catalog, just in time for the 2013 holiday season.
The pieces, which include a sterling silver monogrammed heart pendant priced at $295 designed by Robert Pearce, and an orb-like stainless steel desk sculpture at $325 designed by Bathsheba Grossman, are manufactured by Shapeways, a 3D printing provider based in Long Island City, New York.
Neiman Marcus will not be warehousing the products as part of their standard inventory. Instead, Shapeways will produce each piece to order and ship items directly to customers. This 'on-demand' production model significantly lowers risk and investment costs for Neiman Marcus, allowing the retailer to offer the innovative products to clients without purchasing a stock of inventory up-front. Shapeways items ordered through the Neiman Marcus Direct online catalogue are guaranteed to arrive to customers within 3 weeks of purchase.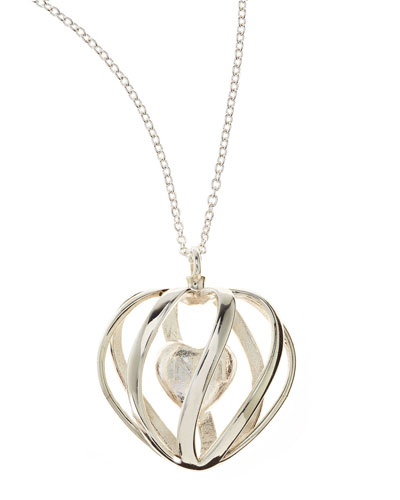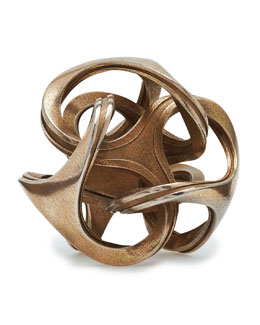 Image source: NeimanMarcus.com

Gerald Barnes, chief merchant for Neiman Marcus Direct, stated that a partnership with Shapeways was of interest to Neiman Marcus because of Shapeways' "cutting-edge, yet fashionable" 3D printed product offerings.

The entrance of a mainstream luxury retailer into the 3D printed jewelry market follows on the heels of several experimental jewelry and fashion designers who have developed and showcased 3D printed products in 2013. Kimberly Ovitz, a New York-based jewelry designer, also produces her unique products in partnership with Shapeways. Dutch fashion designer Iris Van Herpen created a full-length, 3D printed gown worn by burlesque icon Dita Von Teese during an appearance at this years' Paris Fashion Week.
Shapeways was founded in the Netherlands in 2007, and describes itself as a 3D printing marketplace and community. The company now has offices in Seattle, Eindhoven (NL) and is headquartered in Long Island City, New York.
Neiman Marcus is an American specialty luxury retailer founded in 1907. The company operates 42 retail locations worldwide, and is headquartered in Dallas, Texas.
Nathan Munn | Polygon.net
Get a Free Tour
The jewelry industry's most active online community & trading network