Jewelry Business Insight
Las Vegas Antique Jewelry & Watch Show to Feature New and Seasoned Exhibitors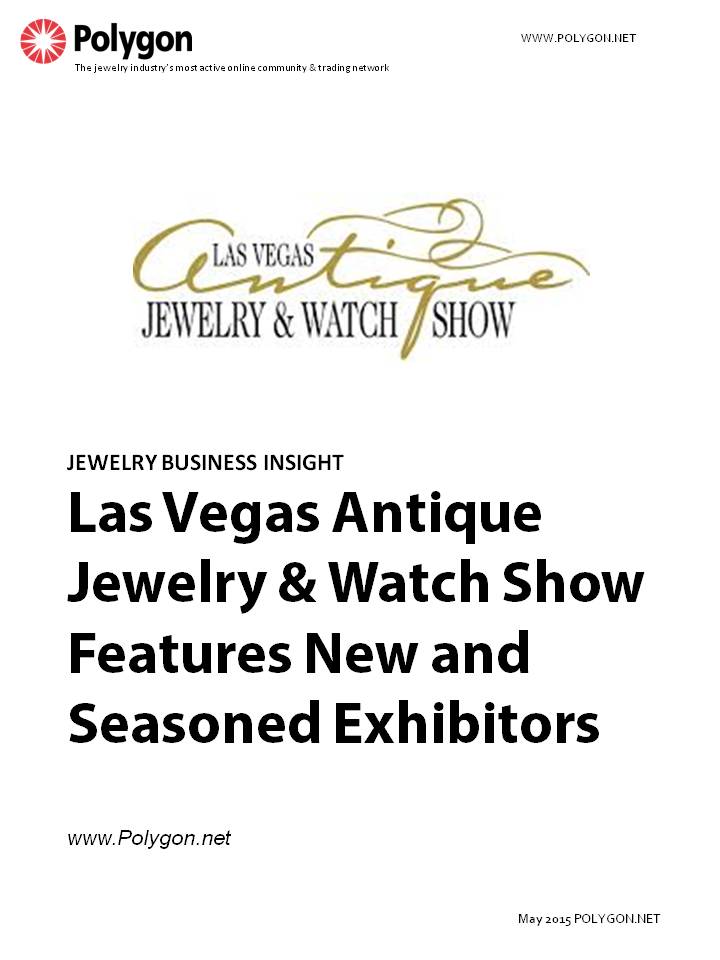 Hundreds of dealers and thousands of attendees will once again gather at the Paris Hotel and Casino for the 19th Annual Las Vegas Antique Jewelry & Watch Show. Held May 28-31, the trade-only event is managed by world leading show producer, U.S. Antique Shows.
"Last year, our show proved the increasing interest and importance of antique, estate and vintage jewelry with attendance increasing by 11 percent cumulatively despite tightened registration criteria for those wishing to attend," says Dan Darby, Emerald Expositions vice president and U.S. Antique Shows general manager. "We're very excited for this year's event and are anticipating another increase in overall attendance as new exhibitors have been added to complement the list of well-known dealers. Attendees can again expect to see merchandise not previously available in this marketplace.
"We've also been able to add new, international exhibitors to our impressive roster this year. These prominent dealers have travelled from France, Japan, Holland, India, among others. And while we're thrilled to have new exhibitors, you can still expect to see the exceptional dealers we're privileged to host every year."
In addition to the amazing and sought after antique, vintage and estate jewelry pieces the show floor will also showcase loose gemstones and diamonds as well as a variety of signed pieces by famous names.
Registration is now open for the jewelry trade only. Pre-registration is $30, on-site is $50 for all four days. The show opens one day before JCK Las Vegas Show. Polygon members get in free when they pre-register with the promo code.  Pre-registration ends May 22.  No discounts will be provided on site.
The Las Vegas Antique Jewelry & Watch Show times are Thursday, May 28 to Saturday, May 30 from 11 a.m. - 7 p.m. and Sunday, May 31 from 11 a.m. - 4 p.m. For more information about the show, call 239.732.6642 or visit www.VegasAntiqueJewelry.com.
Get a Free Tour
The jewelry industry's most active online community & trading network