Jewelry Business Insight
Jewelers Plan To Address Ethical Concerns At Jewlery Industry Summit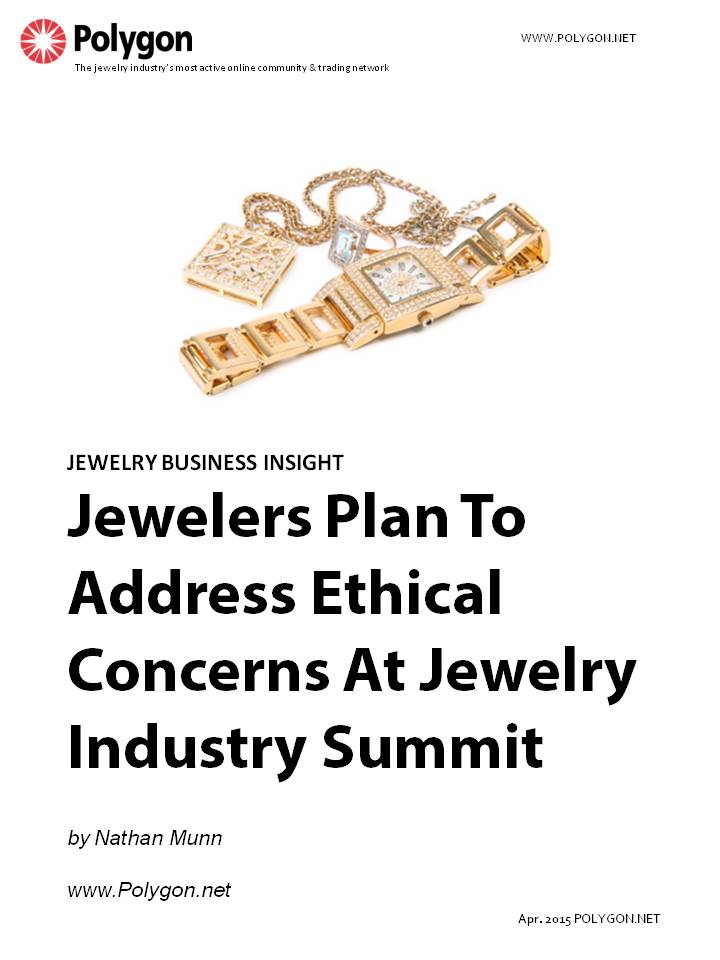 The Jewelry Industry Summit, a first-of-its-kind gathering of jewelry professionals that is intended to address ethical concerns in the industry, is scheduled to take place in Chicago this coming August.
Billed as "The open forum on sustainability and responsible sourcing in the jewelry industry", the JIS is expected to host panel discussions that will include statements from jewelry industry professionals, as well as representatives from various governments, banks, insurers and non-governmental organizations.  
Lisa Bridge, vice president of education for Ben Bridge Jeweler, and Columbia Gem House president Eric Braunwart are members of the Jewelry Industry Summit planning committee. They explained to JCK Online that while the goals of the summit are not entirely clear, they are hopeful that the event will inspire a "free-flowing discussion" about responsible sourcing and other ethical issues facing the industry.
The location and agenda of the JIS has yet to be published on the official event website, JewelryIndustrySummit.com. However, other media outlets have reported that the Summit will be held August 16 – 19 at the Palmer House in Chicago.
The JIS website notes that the registration fee for the event will be $400.
The official website for the Summit contains links to many of the international legal agreements that are currently in place to encourage the responsible sourcing of precious metals, diamonds and colored gemstones, including Dodd-Frank Sections 1502 and 1503, the FATF 40+9 Anti-Money Laundering Recommendations, and the combined United States' Anti-Money Laundering framework.
As well, the website cites examples of industry trade association codes of conduct, including guidelines published by the World Gold Council, the London Bullion Market Association, the Conflict-Free Sourcing Initiative and the Public-Private Alliance for Responsible Minerals Trade.
The full roster of the JIS planning committee is published on the website and includes representatives from Firestar Diamond Inc., Rio Tinto Diamonds, Rolex USA, Hoover and Strong, Fischer Diamonds Inc., Leo Schachter Diamonds, Borsheim's, True North Gems, DeBeers Group of Companies, Signet Jewelers Ltd., Royal Asscher, Bario Neal, Robert Bentley Company, Bridges Tsavorite, Rare Source, Richline, Ann Arnold Advisory Group and Farmer's Jewelry. 
Nathan Munn | Polygon.net
Get a Free Tour
The jewelry industry's most active online community & trading network