Jewelry Business Insight
J.C. Penney Seeking to Increase Fine Jewelry and Watch Sales in 2015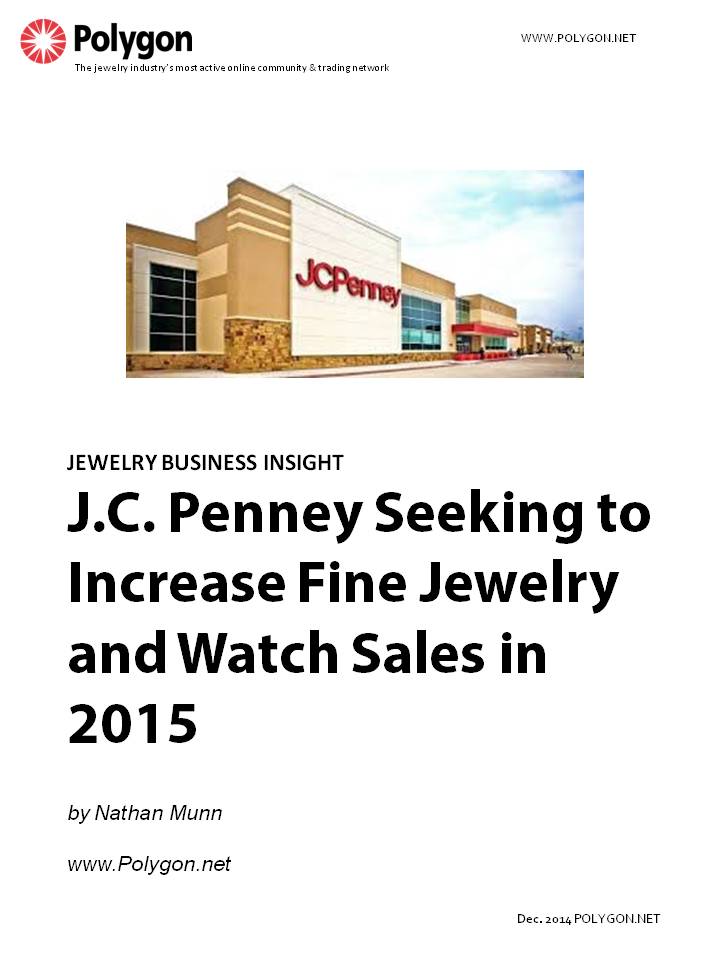 Executives from iconic American retailer J.C. Penney told a group of investors on Oct. 8 that the chain will be focusing on increasing jewelry and watch sales in the coming quarters.
A partnership between the company and Modern Bride that launched in 2014 has helped to increase overall jewelry sales at J.C. Penney stores, using a counterintuitive strategy of higher price points. While the first Modern Bride jewelry offerings averaged around $1000 per ticket, the latest selection of Modern Bride products sold at JCP – branded as the Modern Bride Signature Collection - are retailing at prices between $2500 and $10,000.
J.C. Penney has also rolled out fine and fashion-grade watches for sale in some of its stores, the sales of which have been "unbelievable", according to executive vice president and chief merchandising officer Elizabeth Sweeney.
The company has also launched a new online portal called the Diamond Vault, an interactive platform that allows customers to design their own jewelry pieces using GIA-certified precious stones.
While J.C. Penney executives stated at the investor conference that September sales were slower than expected, the rate of growth during the summer months were in the "mid single-digits", according to J.C. Penney CEO Myron Ullman.
18-month Turnaround
After kicking off a disastrous rebranding campaign in 2012 – on the heels of two previous rebranding exercises that also failed to rejuvenate sales – J.C Penney suffered serious losses when same-store sales dropped nearly 20% in the first quarter of 2012. In response, the company quickly discarded the confusing approach to pricing it had implemented in which traditional sales events were replaced by everyday "best prices", a strategy that failed to resonate with customers. The company returned to a more traditional pricing and sales model, stopped carrying a selection of products that were not selling well, and refocused their marketing efforts on capturing the 'middle America' customers that J.C. Penney considers to be its primary target market.
Eighteen months later, the company is recovering from its mistakes and is determined to gain a larger share of the fine jewelry market as part of an overall growth strategy. "We believe that we have one of the strongest fine jewelry offers in the marketplace, largely because of our assortments and our customer service," said Ullman. 
Nathan Munn | Polygon.net