Jewelry Business Insight
Indian Diamond Firms are Going Bust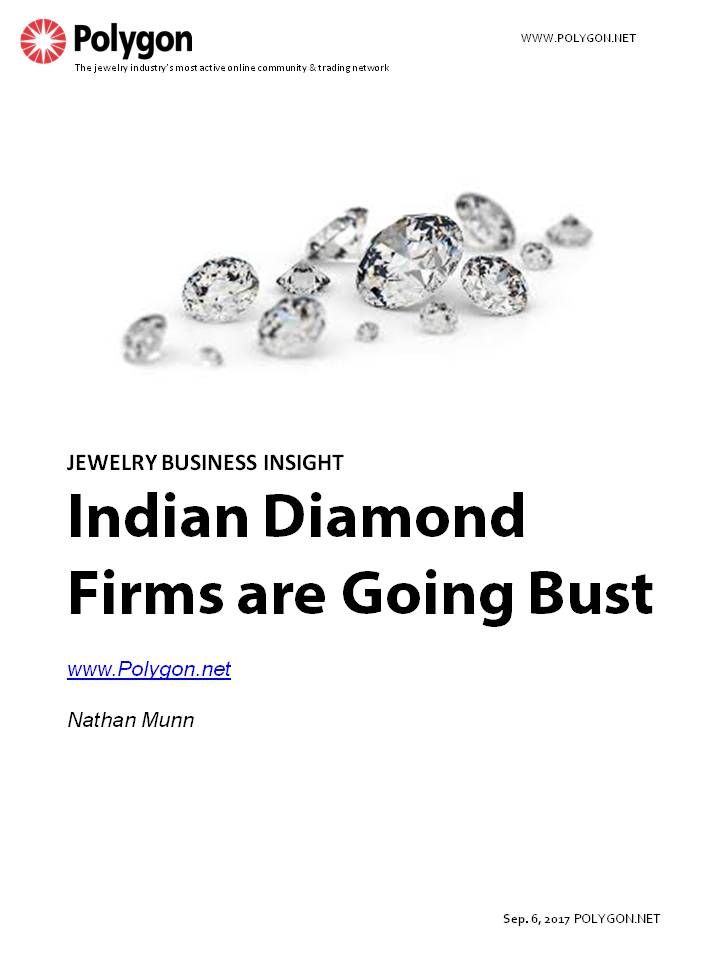 Two of India's biggest diamond manufacturers went bankrupt in August, putting hundreds out of work and fostering uncertainty about the future of the diamond industry in that country.
According to reports, Interjewels Pvt Limited and Ankur Diamonds have both run up hundreds of millions of dollars in debt, which the companies now say cannot be repaid in full. Interjewels filed a voluntary Chapter 11 proceeding with a United States bankruptcy court, while Ankur officially filed for bankruptcy in Belgium on Aug. 6 after being declared bankrupt by the consortium of banks to which it is indebted.
Despite the seriousness of both companies' financial situations, Interjewels may end up faring better than Ankur. This is because by voluntarily filing Chapter 11 in the U.S., Interjewels can be restructured and remain operational, rather than be liquidated by creditors and shut down entirely.
Another major Indian diamond exporter, Classic Diamonds India Limited, closed its Surat facility in August, a move that resulted in 300 employees being laid off. Reports say that the closure happened after banks withdrew Classic's access to credit.
Diamond industry analyst Aniruddha Lidbide told the Times of India that the credit bubble supporting India's diamond industry "has now gone bust".
"The market is in turmoil… There are many more diamond companies that may follow suit in the coming months" in declaring bankruptcy, Lidbide said.
He also claimed that "many" companies connected to the Indian diamond industry have incurred massive amounts of debt, and that some have diverted credit they receive to fund other businesses.
It's not only India's major diamond firms that are in dire financial straits. At the time of writing, more than two dozen smaller diamond firms in India had also ceased operations in the first three quarters of 2017.
Credit in the Diamond Industry
In February 2016 Ehud Arye Laniado published an in-depth analysis arguing that cheap credit in the diamond industry, combined with speculative trade between manufacturers and wholesalers, was fostering a short-term, quick-profit mindset that could lead to problems for the industry in the future.
He voiced suspicions that, in order to turn a quick buck, manufacturers and wholesalers were selling rough to each other based on market price fluctuations rather than investing in product to meet consumer demand.
"Speculation is bad… Most of the rough [stones] are not purchased [to meet] consumer demand, which is clearly not healthy because it won't generate an influx of money up the stream," Laniado wrote.
He also specifically called out India's diamond industry for its reliance on bank credit.
"Being hooked on bank credit means that not only the Indian diamond sector, but the entire global diamond industry, [will be] doomed to take part in a business based on survivalism."
Judging by the current state of India's diamond industry, it looks like Laniado's words may have been prophetic.
Nathan Munn | Polygon.net