Jewelry Business Insight
GIA Introduces New Report Format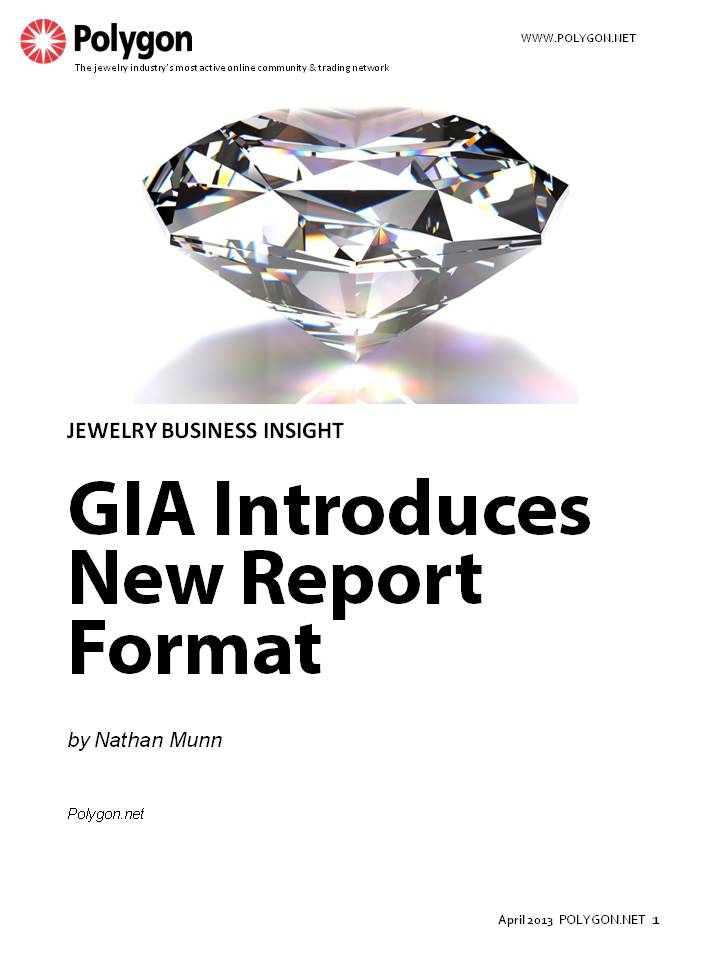 On January 1, 2014, the Gemological Institute of America introduced a new format for the organization's gem identification and diamond grading reports, which will be used for all new grading and identification documentation provided by the Institute.
The new format, which includes improved security features and proprietary technology exclusive to GIA, has been developed in response to industry-wide concerns regarding a lack of security standards underpinning the independent valuation and identification of diamonds and gemstones. By improving the authenticity of grading reports and incorporating modern methods of verification, GIA is essentially raising the quality standard for the unregulated grading industry.
The new reports will maintain GIA's current grading data and identification methods, but will present the information in an easier-to-read format. For improved security, each report now includes a unique QR (Quick Read) code, allowing the possessor to confirm the authenticity of the report simply by scanning the code with a smartphone. The code is instantly matched against GIA's Report Check database, confirming the report as a genuine document. This feature alone will likely significantly reduce instances of fraudulent or manipulated reports.  
New GIA reports are also printed on a unique paper that is proprietary to the Institute, reminiscent of methods used to print paper money, which require special materials that cannot easily be obtained.
GIA has stated that grading reports issued by the Institute between July 1, 2013 and Dec. 31, 2013 can be re-issued upon request using the new report format at no charge to the customer. Reports issued between January 1, 2013 and June 31, 2013 are also available for re-issue, albeit for a 'nominal fee'. Previous reports issued by GIA must be sent to the Institute before a re-issue can be provided.
GIA reports are generally regarded as the most accurate and reputable grading certifications available to jewelry retailers, wholesalers and individuals seeking independent evaluation and authentication of their precious stones and diamonds. 
Nathan Munn | Polygon.net
Get a Free Tour
The jewelry industry's most active online community & trading network