Jewelry Business Insight
GIA Introduces Device Able To Identify Synthetic and Treated Diamonds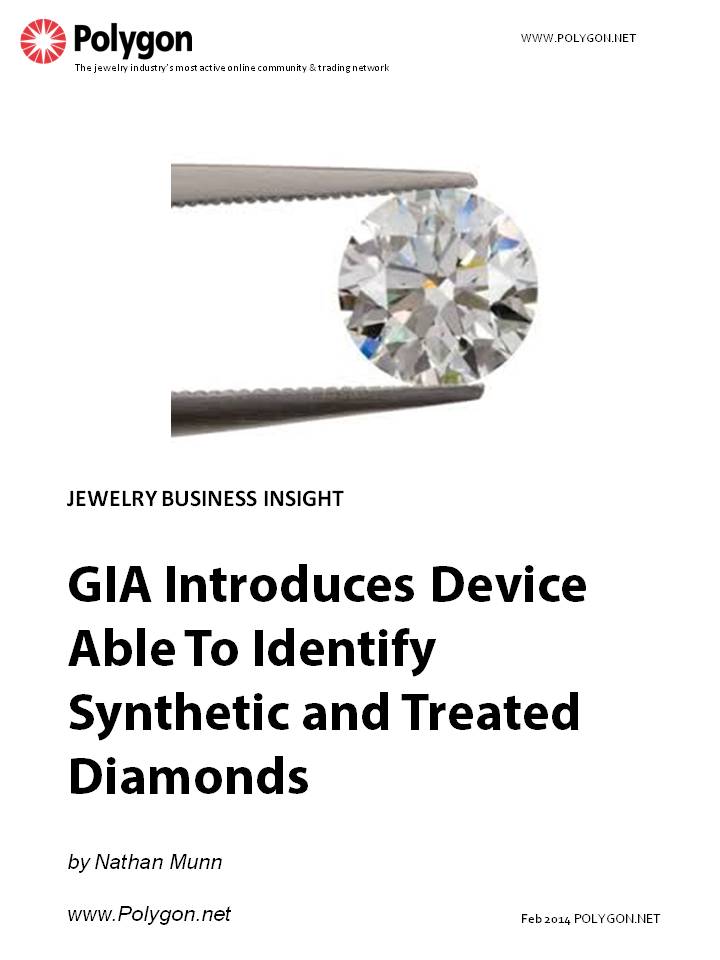 The Gemological Institute of America has developed a device for the screening and detection of synthetic diamonds and diamonds that have been modified using high-pressure, high-temperature (HPHT) methods.
Called the DiamondCheck, the tabletop device uses an infrared spectrometer to test a single diamond at a time, up to 10 carats in size. Once analyzed, the device provides one of three possible results: that the stone is a natural diamond, the stone is a diamond but has possibly been treated and should be lab tested for further analysis, or the stone is not a diamond. The DiamondCheck does not specify the stone's material in the case that it is identified as non-diamond.
To market DiamondCheck, GIA is providing the device at no cost to several bourses worldwide, starting with the New York diamond bourse, with plans to provide the device to major exchanges in Tel Aviv, Dubai and others in the near future. Employees of the bourses receiving DiamondCheck have been trained by GIA on how to operate the device, and have agreed to provide data gathered from testing to GIA in an effort to better understand the distribution of synthetic diamonds throughout the worldwide market.
The DiamondCheck is priced at $23,900 US and is currently available for sale to retailers and dealers. According to Tom Moses, GIA's Senior Vice-President of Laboratory and Research, DiamondCheck is 100% accurate in determining synthetic or treated diamonds when used properly.
GIA has been designing and producing gemological instruments since the 1930's, with an emphasis on the development of professional-grade microscopes used for gemstone grading and identification. The introduction of the DiamondCheck device meets a growing demand for synthetic detection in the diamond market, where lab-grown and treated diamonds are increasingly being discovered within parcels of supposedly natural and untreated stones. In 2012, a large parcel of diamonds delivered to the International Gemological Institute (IGI) in Antwerp was discovered to contain at least 145 undisclosed synthetics among several hundred natural, untreated stones. Furthermore, a recent discovery by GIA of a type Ia diamond grown using the CVD method indicates the increasing sophistication of synthetically developed stones. Previously, lab-grown diamonds have not surpassed type IIa.
DiamondCheck is not the only screening device on the market used to identify synthetic and treated stones. In the 1990's, DeBeers designed and marketed a series of devices under the brand names DiamondSure and DiamondView which were adopted by many grading and valuation laboratories, including the Gemological Institute of America.
Nathan Munn | Polygon.net