Jewelry Business Insight
Diamond Producers Meet To Discuss Concerns About Synthetic Stones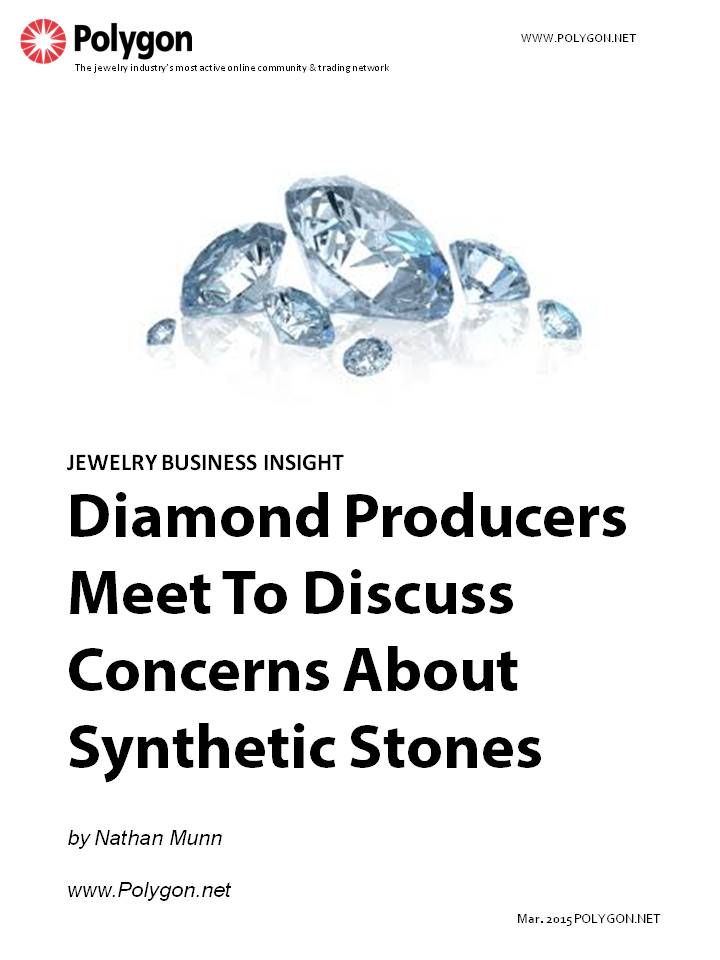 Representatives from Anglo American PLC, Alrosa AO, Rio Tinto Group and five other major diamond producers held a meeting in March to discuss the creation of a new diamond industry association, Bloomberg.com has reported.
Details of the meeting – which were leaked by anonymous sources to Bloomberg and later confirmed by Rio Tinto – revealed that participants spoke about a wide range of subjects during the meeting, from diamond marketing to industry-funded research projects, but that discussions focused primarily on the growing number of undisclosed synthetic stones being discovered among shipments of real diamonds.
The meeting resulted in the creation of the world's first diamond industry association, whose members include De Beers, Petra Diamonds, Gem Diamonds, Rio Tinto, Alrosa AO, Dominion Diamond Corp., Lucara Diamond Corp. and OAO Lukoil. Sources revealed that the as-yet unnamed group will have an annual budget of $6 million.
Lack of leadership
The diamond industry has essentially been without leadership since 2004, when De Beers lost a decade-long legal battle with the United States government over accusations of price fixing. When its monopoly ended, De Beers was reduced to being just one of many producers in the international diamond industry. 
The creation of the first diamond industry association by eight of the world's largest diamond producers could herald a new era of cooperation in an industry that has long been known for its secrecy. Together, the companies in the association account for the majority of the global diamond supply. 
Synthetics
Diamond producers have been struggling with an influx of undisclosed synthetic stones into the diamond supply chain in recent years. The companies are concerned about the impact that increasing amounts of undisclosed synthetics will have on consumer confidence in the industry.
In just the latest instance of undisclosed synthetic stones being mixed into large shipments of diamonds, in February 110 synthetic stones were found among a parcel of natural stones in Surat, India, which is the largest diamond cutting center in the world.
As the technology used to manufacture synthetic diamonds has improved, so too have reports increased of undisclosed synthetics being found in parcels of real diamonds around the world.
In an effort to combat the growing problem, diamond producers hope that the new association will help the industry collaborate to deliver a clear message about the value of real diamonds, and to provide more information to diamond consumers about the increasing amount of undisclosed synthetics in the supply chain.
Nathan Munn | Polygon.net