Case Study
White's Estates - Clennton White: "$100,000 Increase In Monthly Sales"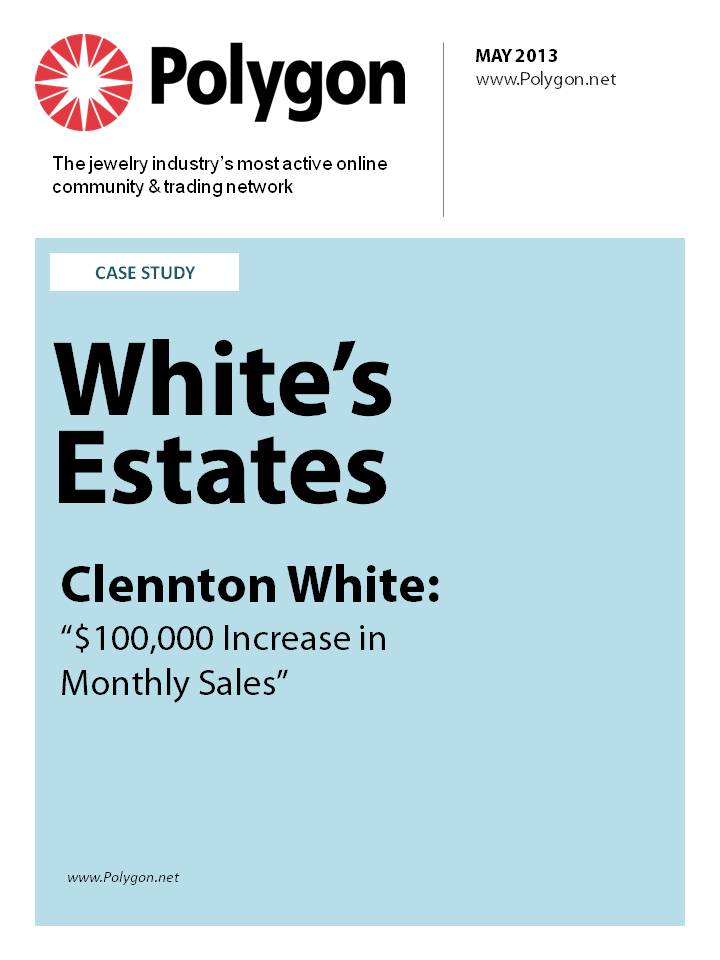 We're a full-service, independent retailer in downtown Rogers, Arkansas. Like most everyone, we're always looking for new ideas, ways to cut costs, increase sales, whatever. Joining Polygon is part of that process.
The results from becoming a member have been ten times greater than I could ever have imagined! It's no exaggeration to say that, in the first year of our membership, our sales were up over $100,000 a month because of Poly. Why? In our case, it's primarily because of the watch and estate jewelry business. A customer never has to leave our store without finding what they wanted, because we can find whatever they need on Poly.
A customer will shop other stores in town, trying to find a specific item. Then they come here and we find it for them. Once it was a 4-carat solitaire. You don't get those kinds of buyers often, but when you do you sure don't want to lose them. We made that four-carat sale because of Poly.
Like most Polygoners, I don't understand why every jeweler in the country isn't on the system. And also like most Polygoners, I'm kicking myself that I didn't get on it sooner.
Clennton White / White's Estates
Rogers, AR
Member since 1999 / Poly ID 71334
Polygon.net - Jewelry Search