Case Study
The Jewelers Touch - Gary Cadoura & Michael Wright: "Hands Down Polygon Was Our Best Business Decision"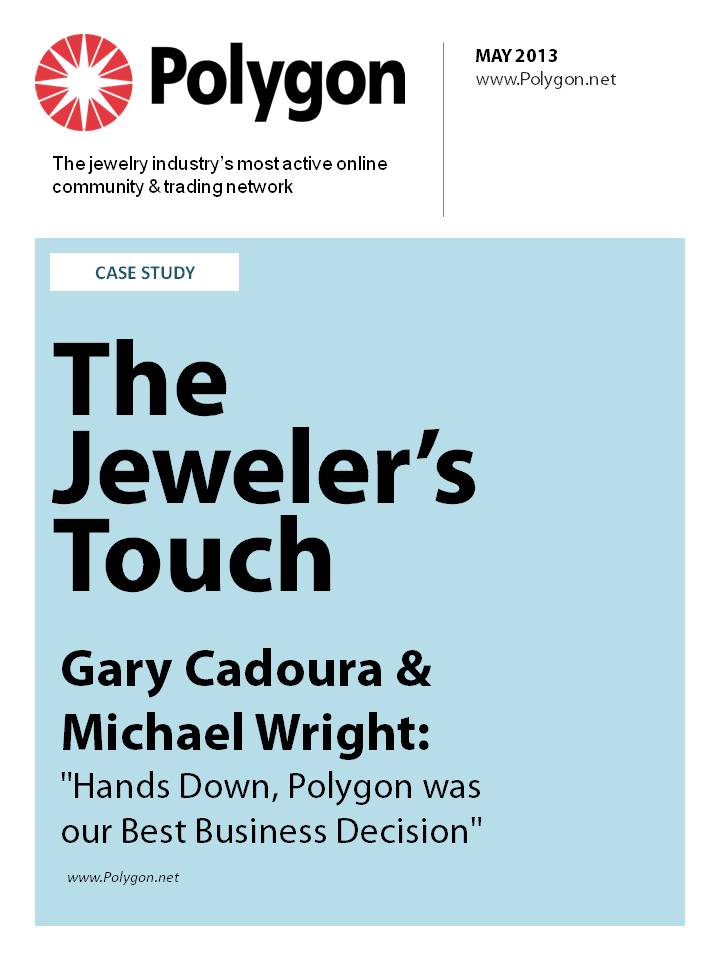 When we opened for business in Columbus, Georgia in 1995, we made the classic retail mistakes: two partners with no sales experience (just 20 years of bench work), a difficult location (in a mall competing with three major chains), and a tiny inventory in 4 display cases (just a dozen solitaires and some semi-mounts).
We initially concentrated on repairs, but after selling a diamond, realized that diamond sales would pay the rent a lot faster. We use Polygon's diamond database to source our diamonds, and did so with our customers in front of us (we use the markup tool so that they see our prices and not the wholesalers'). Our customers feel comfortable buying from a couple of good ol' boys in jeans, particularly when we can show them a list of 200+ diamonds that meet their exact specifications. Since the customer is involved in the process, they feel empowered — especially if they have shopped around before coming in. With Polygon, sales of diamonds soared! We sold over $1 million in diamonds our second year.
Because we offer quality and value, several of the chain store employees and managers now buy from us. The wife of one manager insisted that they buy a diamond from us, since she wouldn't accept the quality of the diamonds in his store!
We are currently negotiating a lease for a new location in the mall, three times as large, in a prime location. Our 3 jewelers, 3 salespeople, and 8 full display cases need more room. Hands down, Polygon was our best business decision.
Gary Cadoura & Michael Wright / The Jeweler's Touch
Columbus, GA
Member since 1998 / Poly ID 51894
Polygon.net - Diamond Search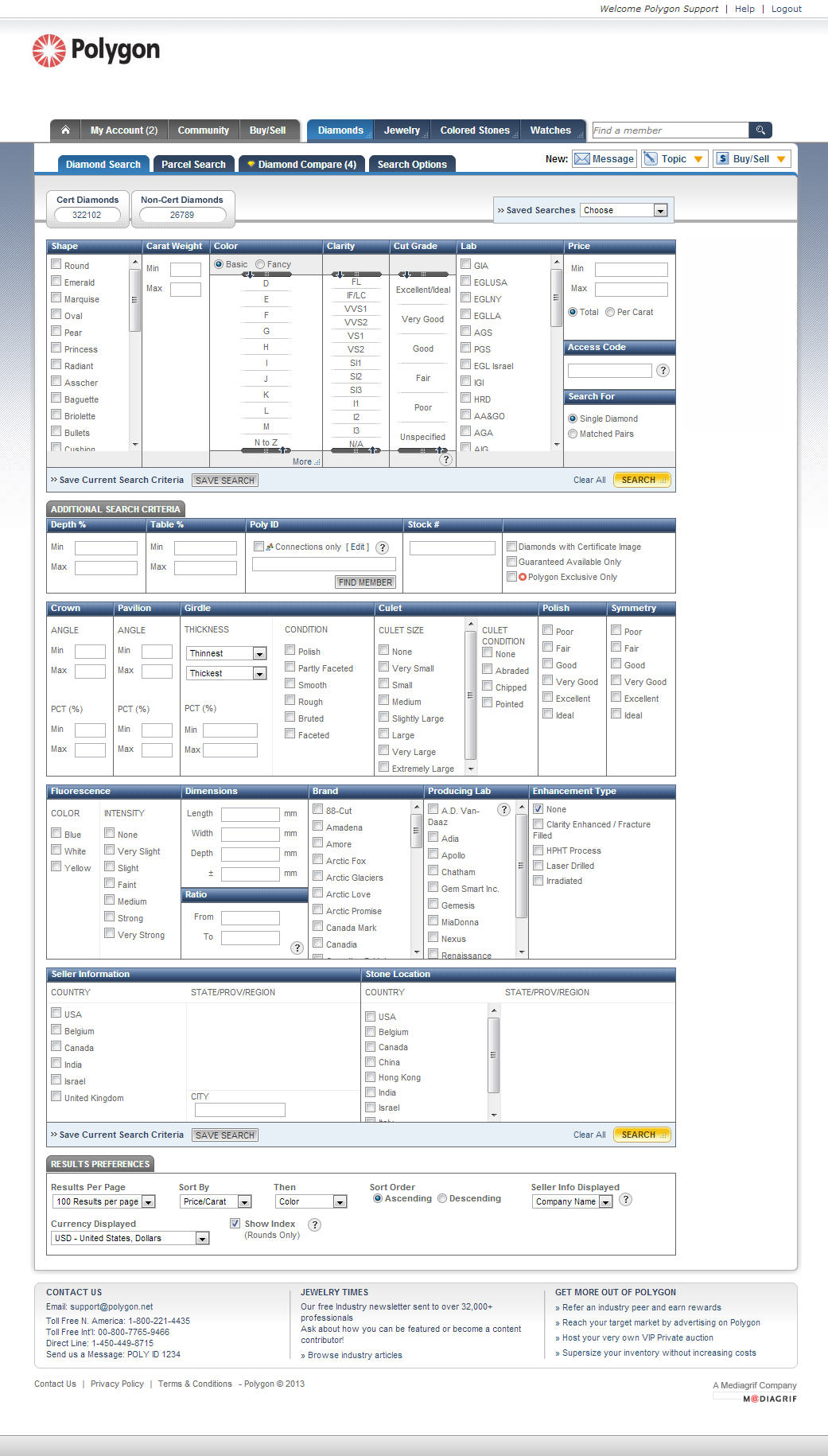 Polygon.net - Diamond Search Results