Case Study
Paul Dodds Jewelry - Paul Dodds: "The Missing Tanzanite Trilliant"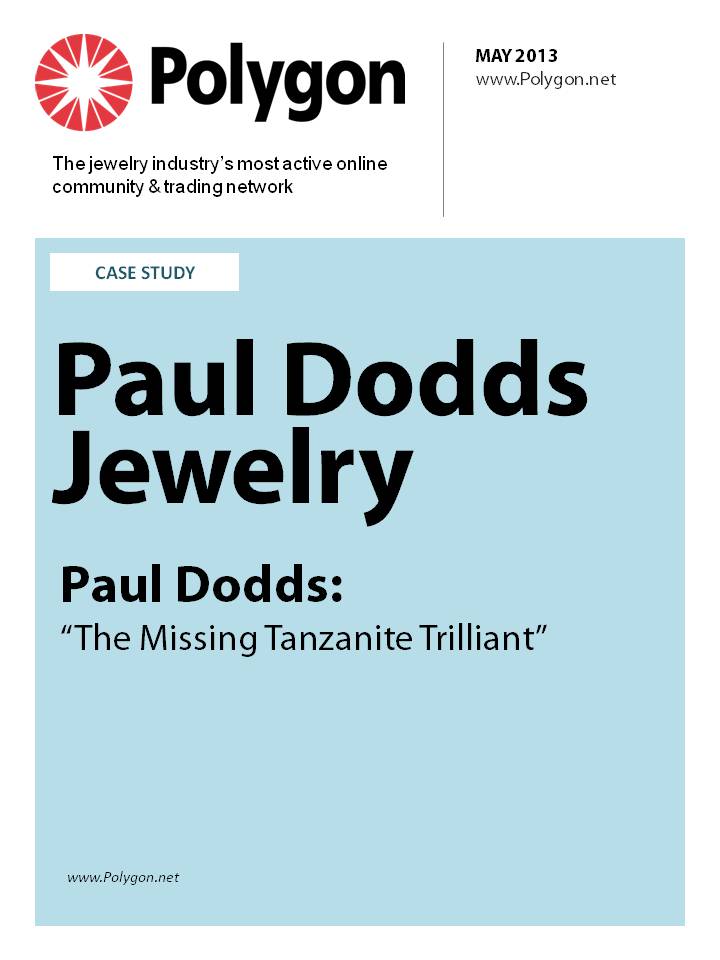 My sister Becky, a nurse, was having lunch with her co-worker one day when she pointed out that the woman's ring had a stone missing. "I know," she said. "This is my wedding ring. You see, it has a round diamond in the middle with little matching tanzanites on either side. But one fell off. My jeweler said he could never find a matching stone. It would have to be custom cut and would take four weeks. I was hoping to get it fixed before I leave on vacation tomorrow, but there's no way. "
"My brother's a jeweler," said Becky. "He's on the Polygon computer network, and can find a stone and fix your ring before you leave."
The woman was skeptical, but came in anyway. I examined the ring. The missing tanzanite was unusual: a 4.3mm trilliant. I ran the request online, and found three the right size. I had all three shipped in overnight. One was a perfect color match and the ring was fixed by noon. When the woman left on vacation later that day, she had a beautiful ring to wear. And I'd just earned a customer for life.
When I got in Poly, I was the first in the Kansas City area to do so. At the time I was one of the smallest stores in town, but Polygon gave me the biggest "inventory" in the area — hundreds of millions of dollars in loose diamonds, colored stones, finished pieces, watches, and estate jewelry. The prices on Poly were — and are — the lowest anywhere because it's the most competitive market anywhere. Today my gross sales are up 500%, and I've moved to larger offices and hired more staff. Because of Polygon, I always have exactly what the customer wants, at the lowest possible price. Even when it's a 4.3mm tanzanite trilliant!
Paul Dodds / Paul Dodds Jewelry
Grandview, MO
Lifetime member since 1992 / Poly ID 1048
Polygon.net - Diamond Search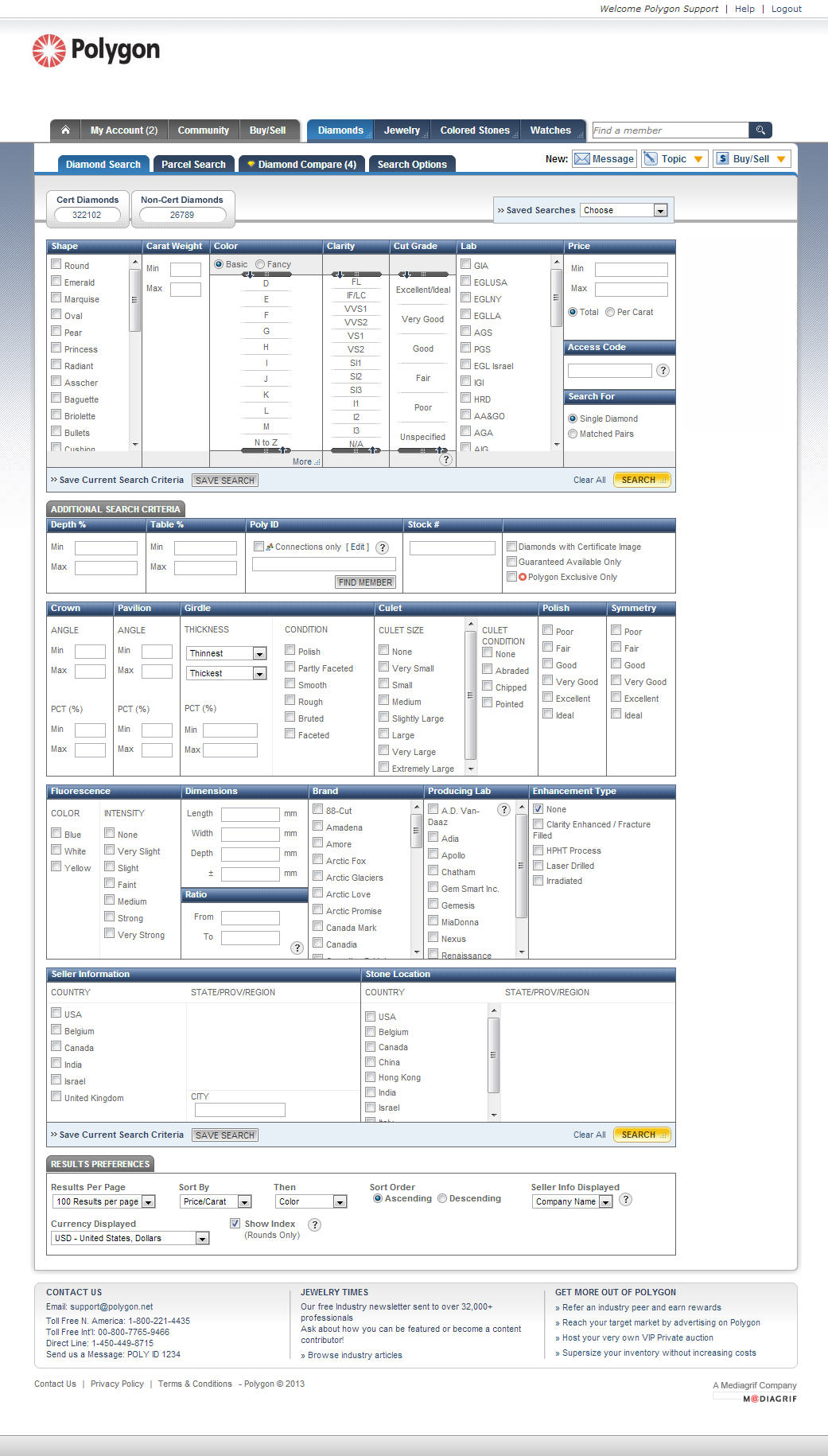 Polygon.net - Diamond Search Results