Case Study
Kron Jewelers - Uncle Marty: "Honey, I Shrunk the Inventory"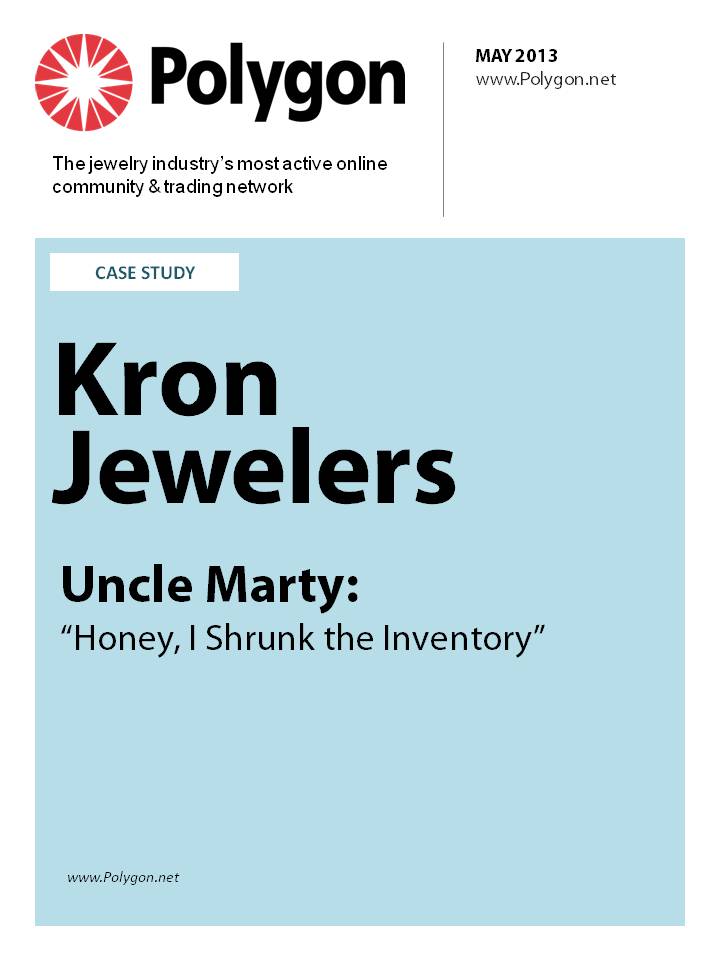 My store's on Long Island and the competition around here comes not just from other stores, but from 47th Street "wholesalers" who are only half an hour away. Customers will come in to get a ring re-sized or change a watch battery, but when they're ready to buy a diamond they'll often head for Manhattan. Until recently, to make the sales, I had to carry a huge inventory — hundreds of loose stones, from thirty-five pointers to two carats, in many shapes and qualities, and four watch brands, heavily stocked. Polygon changed those days forever.
Because I can get anything I want by FedEx the next morning via Polygon, I've been able to drop my inventory appreciably. And my sales haven't dropped one penny. Not only are that, but the sales I'm making are more profitable because I'm paying less for my goods.
Let me tell you something. I've been in this business all my life, and I know everyone on 47th Street, but there's only one place to buy diamonds in this country and that's on Polygon. The prices are lower, the grading's more accurate, and you can find what you want in a matter of minutes.
What surprises me — every day — is that there are still jewelers out there who aren't on Poly. I don't get it. Isn't their time worth anything? Do they really enjoy getting on the phone and spending hours trying to track down merchandise? Do they get a kick out of tying up hundreds of thousands of dollars in inventory? Do they prefer low profit margins?
I wouldn't even be in business today if it weren't for Polygon. And I bet that a lot of the stores in this area — that have gone out of business — could have survived if they'd been able to cut their costs as much as I have with Polygon.. In fact in today's competitive jungle, Polygon isn't just a business tool--it's a survival tool!
"Uncle Marty" / Kron Jewelers
Freeport, NY
Lifetime member since 1991 / Poly ID 1862
Polygon.net - Diamond Search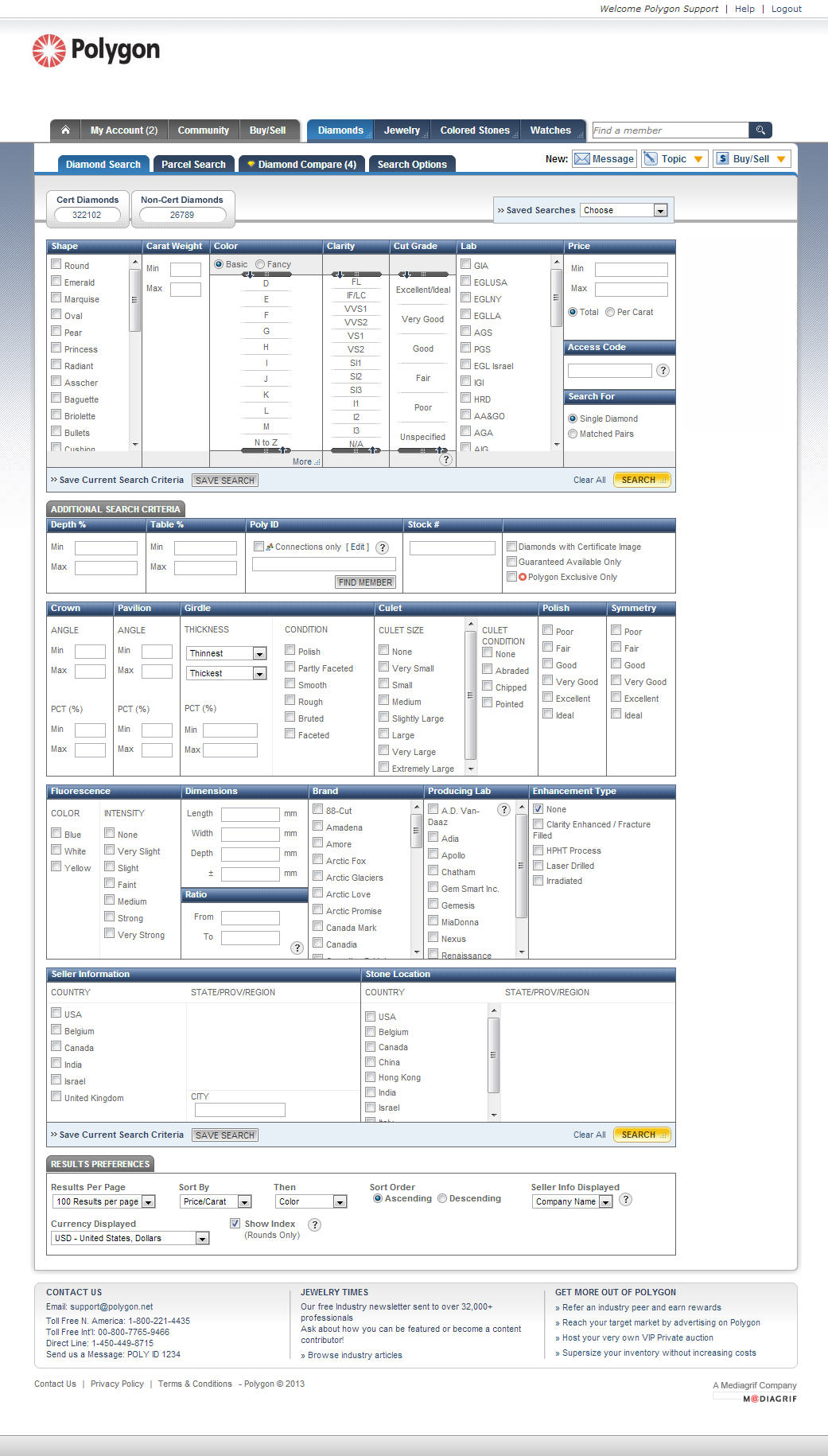 Polygon.net - Diamond Search Results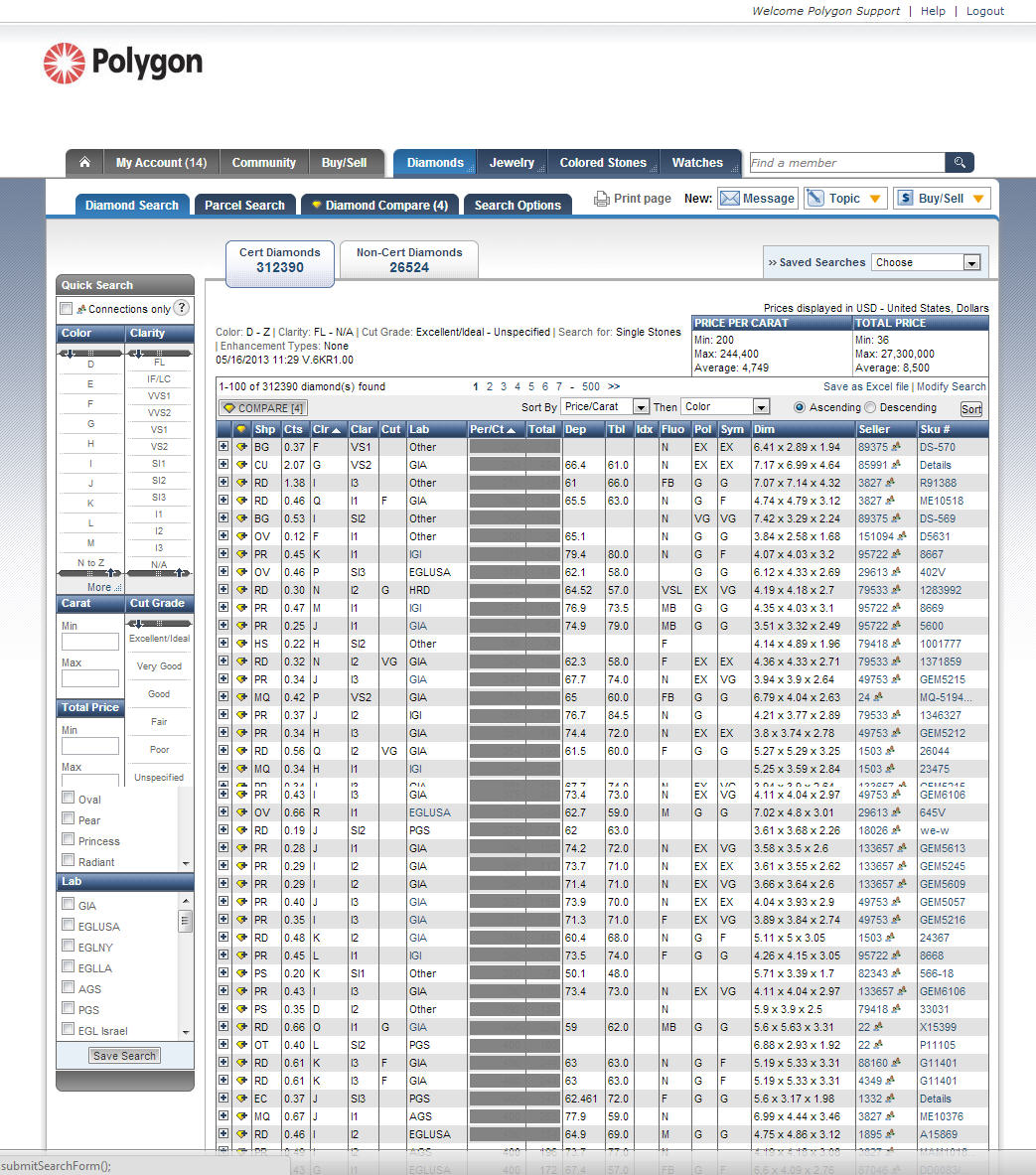 Polygon.net - Jewelry Search