Industry Report
What's Hot, What's Not: Current Trends in Jewelry Retailing
As we approach what tends to be the busiest time of year for retail jewelers, it's a good time to take a look at what's selling, what's not, which brands are increasing their sales and market share, and what the average retail jeweler is experiencing from their side of the sales counter. We took the time to speak to Polygon members about the trends they are seeing in jewelry retailing, researched how brands are capturing the attention of customers, and how retailers are planning to leverage their physical store and online presences to profit from contemporary buying habits this season.
Nathan Munn | Polygon.net
Download Now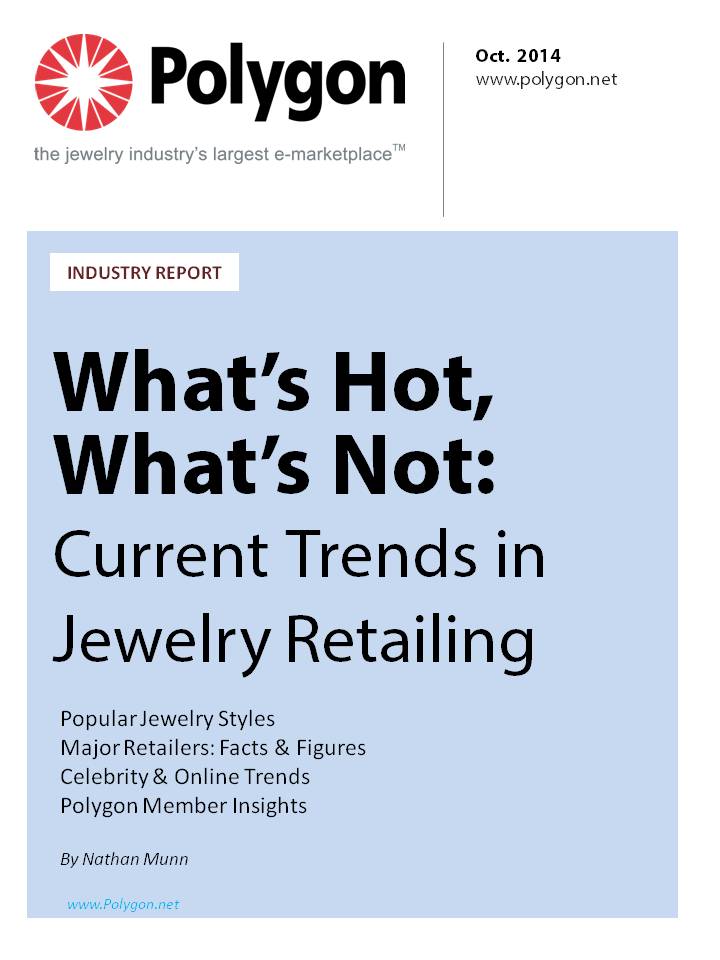 We value your privacy. The information provided above is solely used by Polygon and its affiliates. We do not sell information to third parties. View Privacy Policy
Try it For Free
The jewelry industry's most active online community & trading network
Success Stories
"Our sales are up. Our revenues are up. And our profits are up. The secret is Polygon."
Bernie Benavlez | Master Jewelers
Read more