Industry Report
Retail Jewelry Industry in the U.S. 2016
In 2016, the retail jewelry industry in the United States continued to adapt to falling diamond prices, high numbers of jewelry store closures, and an industry-wide liquidity crunch that, combined with rock-bottom prices offered by online-only retailers and foreign suppliers, is putting downward pressure on gem and jewelry prices at every step of supply chain.

At the retail level, more jewelry businesses in the United States ceased their operations in 2015 than in 2014, while major retailers continued to shutter stores and shrink their distribution networks. Online retail sales across all categories continued to grow at a healthy rate, while sales of jewelry at retail stores in the U.S. grew at the slowest pace since 2011. 
Nathan Munn | Polygon.net
Download Now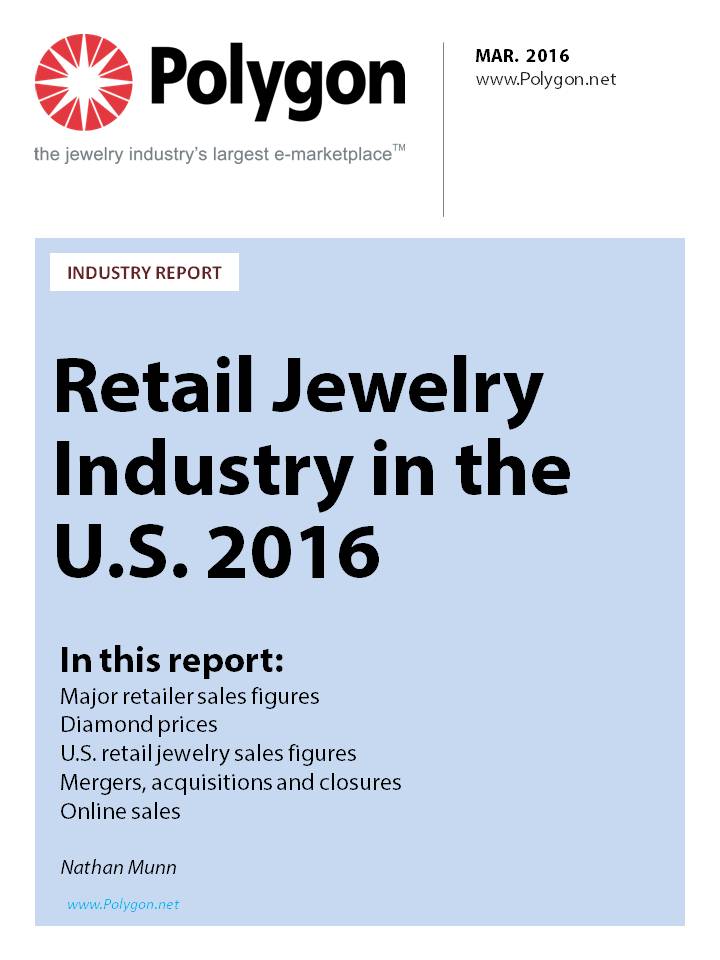 We value your privacy. The information provided above is solely used by Polygon and its affiliates. We do not sell information to third parties. View Privacy Policy
Try it For Free
The jewelry industry's most active online community & trading network
Success Stories
"Our sales are up. Our revenues are up. And our profits are up. The secret is Polygon."
Bernie Benavlez | Master Jewelers
Read more