Industry Report
Retail Jewelry Industry in the U.S. 2015 Report
Retail jewelers in the United States continued to adapt to challenges and changes throughout the industry in 2014, with price deflation, slow sales and a growing market share among online retailers standing out as the most significant obstacles for traditional brick-and-mortar jewelers. For the first time in 15 years, simultaneous price deflation affected both jewelry consumers and jewelry suppliers. Prices of retail jewelry fell by 3% in 2014, while supplier-side prices plummeted 7%, resulting in slimmer margins for retail jewelers and suppliers. 
Nathan Munn | Polygon.net
Download Now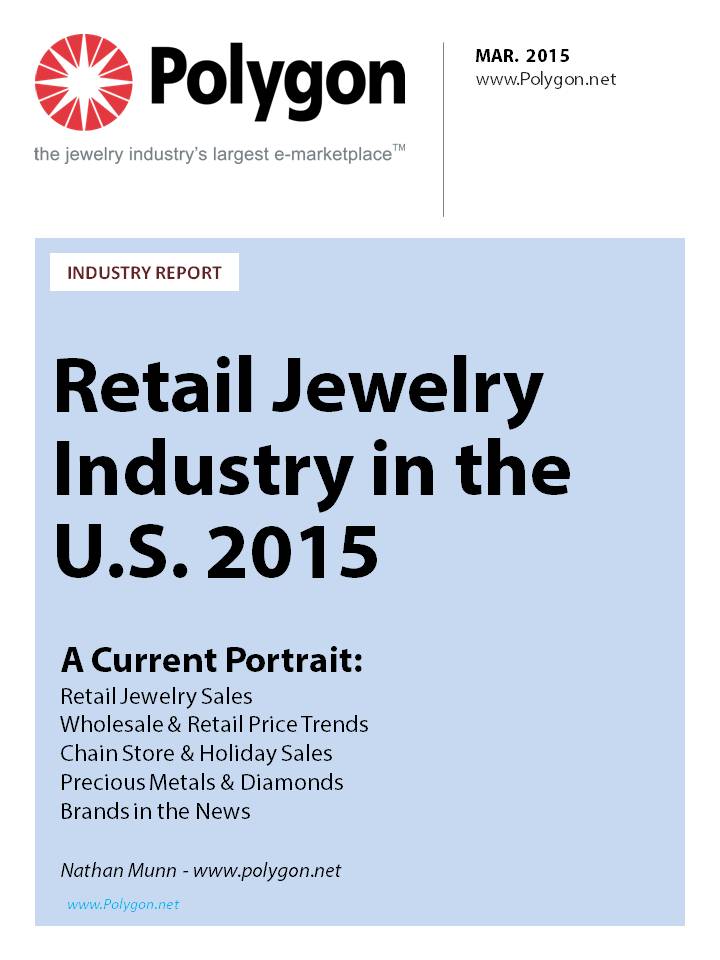 We value your privacy. The information provided above is solely used by Polygon and its affiliates. We do not sell information to third parties. View Privacy Policy
Try it For Free
The jewelry industry's most active online community & trading network
Success Stories
"Our sales are up. Our revenues are up. And our profits are up. The secret is Polygon."
Bernie Benavlez | Master Jewelers
Read more