Industry Report
Retail Jewelry Industry in the U.S. 2014 Report
In 2013, the American retail jewelry industry enjoyed significant growth while facing renewed challenges to traditional business and marketing models. Growth of fine jewelry and watch sales paralleled modest declines in wholesale and retail jewelry prices, while the arrival of new technologies and important developments in the U.S. retail sector combined to make the past year very eventful for retail jewelers. Total fine jewelry and watch sales in the U.S. grew to $80.1 billion in 2013, an increase of 12.35% over total 2012 revenues ($71.3 billion). Of the total, jewelry sales increased 6.7% over 2012 to reach $70.65 billion, while revenue from watch sales grew by 7.6% to reach $9.46 billion. 
Nathan Munn | Polygon.net
Download Now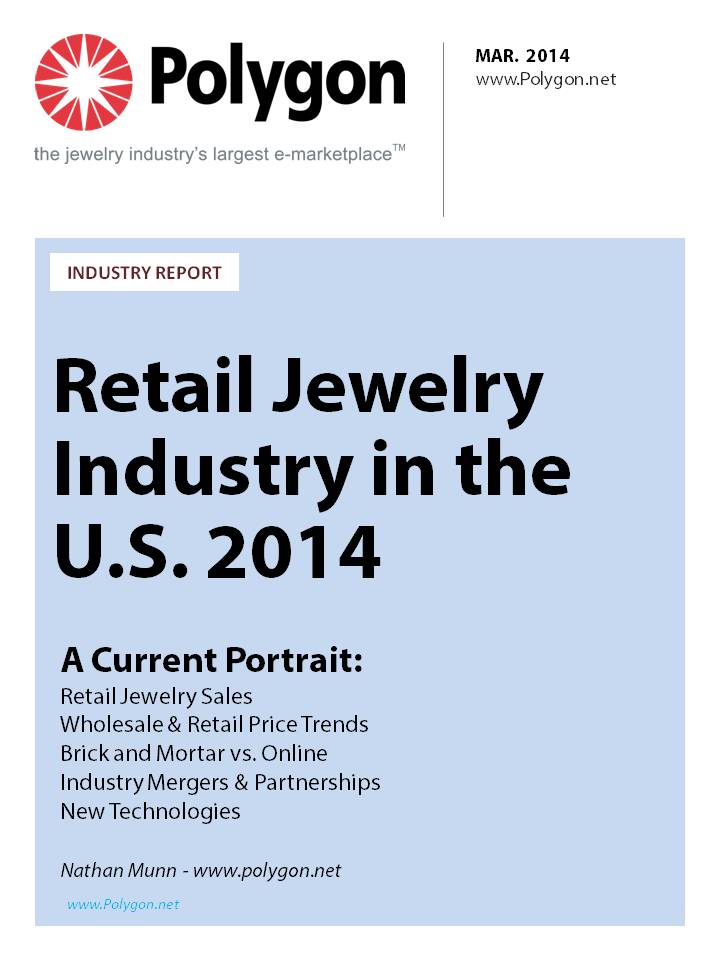 We value your privacy. The information provided above is solely used by Polygon and its affiliates. We do not sell information to third parties. View Privacy Policy
Try it For Free
The jewelry industry's most active online community & trading network
Success Stories
"Our sales are up. Our revenues are up. And our profits are up. The secret is Polygon."
Bernie Benavlez | Master Jewelers
Read more