Industry Report
Maximizing Your Holiday Season: A Guide for Retail Jewelers
The holiday season is an especially important time for retailers, none more so than retail jewelers. For many jewelry stores, combined sales figures from November, December and January account for between 30% and 50% of their total yearly revenue. Additionally for some retailers, the average amount a customer spends on fine jewelry is at its highest during the holiday season. With so much riding on holiday sales - not to mention the added stresses of the season - it can be a very competitive time for jewelers.
Download Now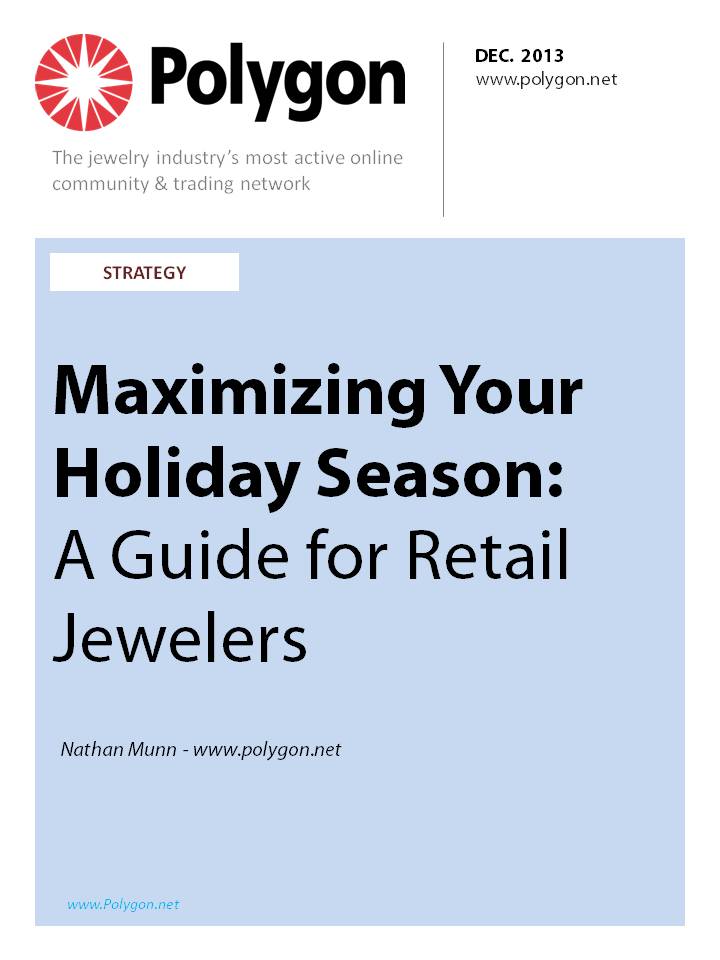 We value your privacy. The information provided above is solely used by Polygon and its affiliates. We do not sell information to third parties. View Privacy Policy
Try it For Free
The jewelry industry's most active online community & trading network
Success Stories
"Our sales are up. Our revenues are up. And our profits are up. The secret is Polygon."
Bernie Benavlez | Master Jewelers
Read more