Industry Report
The Future of Diamond Marketing: 2018 and Beyond
For decades, diamonds have represented commitment, fidelity, and love to those consumers who choose to gift the precious stones to their significant other. However, few retail customers stop to think about how the strong emotions associated with diamonds have been created through the use of clever marketing techniques and the dominance of a cartel model.
Today, many things have changed, and not only in the retail jewelry industry. Industries, economies and cultural values are all transforming at a rapid pace; issues that didn't matter to the average diamond customer 20 years ago – for example, if a diamond was sourced from a mine where workers suffered human rights abuses – have become mainstream concerns.
Download Now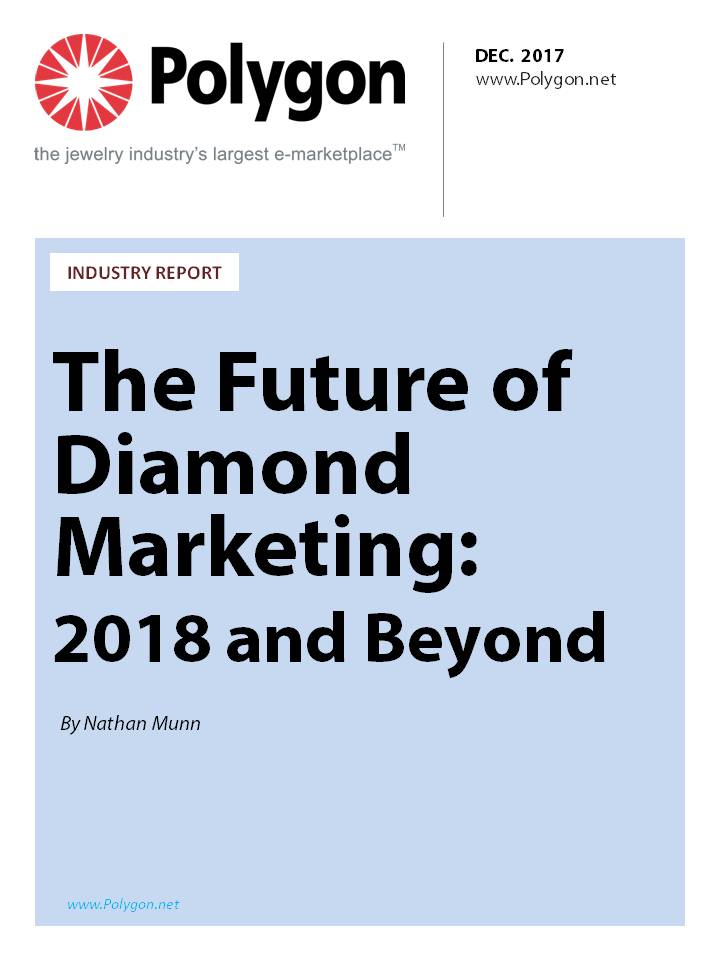 We value your privacy. The information provided above is solely used by Polygon and its affiliates. We do not sell information to third parties. View Privacy Policy
Try it For Free
The jewelry industry's most active online community & trading network
Success Stories
"Our sales are up. Our revenues are up. And our profits are up. The secret is Polygon."
Bernie Benavlez | Master Jewelers
Read more