Industry Report
Diamond Prices 2016: A Polygon Industry Report
November 6, 2015 - Prices of polished natural diamonds fell by more than 10% between 2011 and 2015 according to Idex, while the Zimnisky Global Rough Diamond Price Index shows that prices of rough dropped about 11% from Oct. 2014 to Oct. 2015. Neither trend shows any sign of turning around any time soon.

Download this free industry report to learn more about the decline of diamond prices. 
Nathan Munn | Polygon.net
Download Now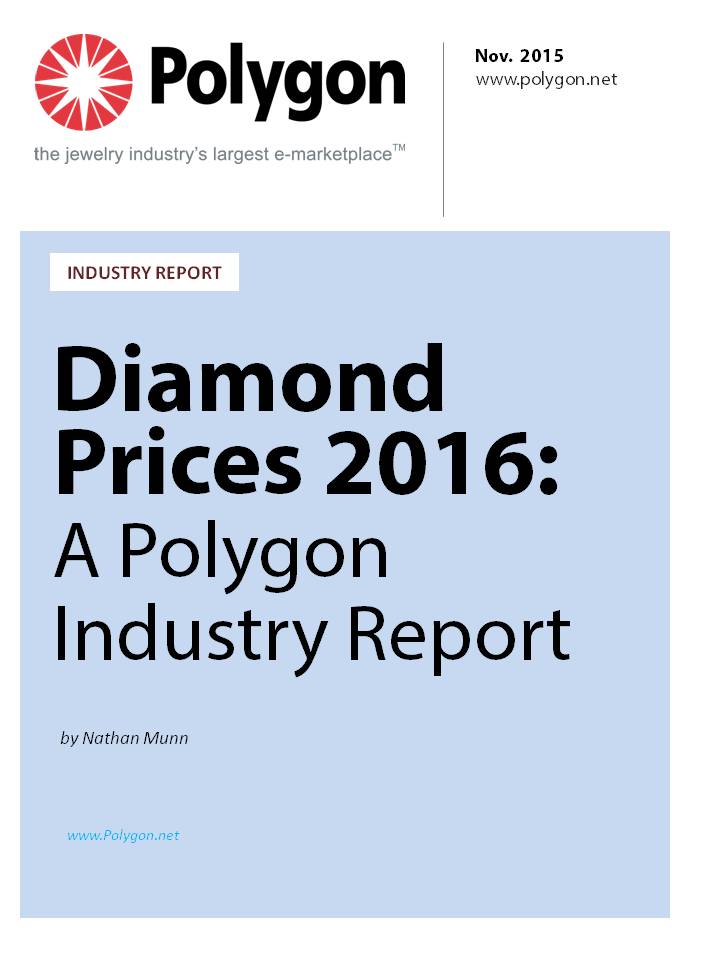 We value your privacy. The information provided above is solely used by Polygon and its affiliates. We do not sell information to third parties. View Privacy Policy
Try it For Free
The jewelry industry's most active online community & trading network
Success Stories
"Our sales are up. Our revenues are up. And our profits are up. The secret is Polygon."
Bernie Benavlez | Master Jewelers
Read more