Industry Report
David Geller: Retail Jewelry Business Insights and Strategies
David Geller has been a member and active contributor to Polygon since 1997, offering real-world advice, valuable business insights and proven sales strategies to the Polygon community. From the storefront to the jewelry bench, David's expertise is renowned in the retail jewelry industry, and he has helped countless retail jewelers improve their business practices, eliminate unnecessary costs and increase profits.
In this collection of insights and strategies chosen from his articles on Polygon, David covers topics including how to accurately price jewelry repairs, how to turn inventory without discounting, the correct way to calculate store profits and losses, tips for hiring and retaining retail sales staff and more. This collection is a must-read for any retail jeweler seeking to learn about real-world strategies and best practices to help increase profitability, improve store efficiency and develop a loyal customer base.
Nathan Munn | Polygon.net
Download Now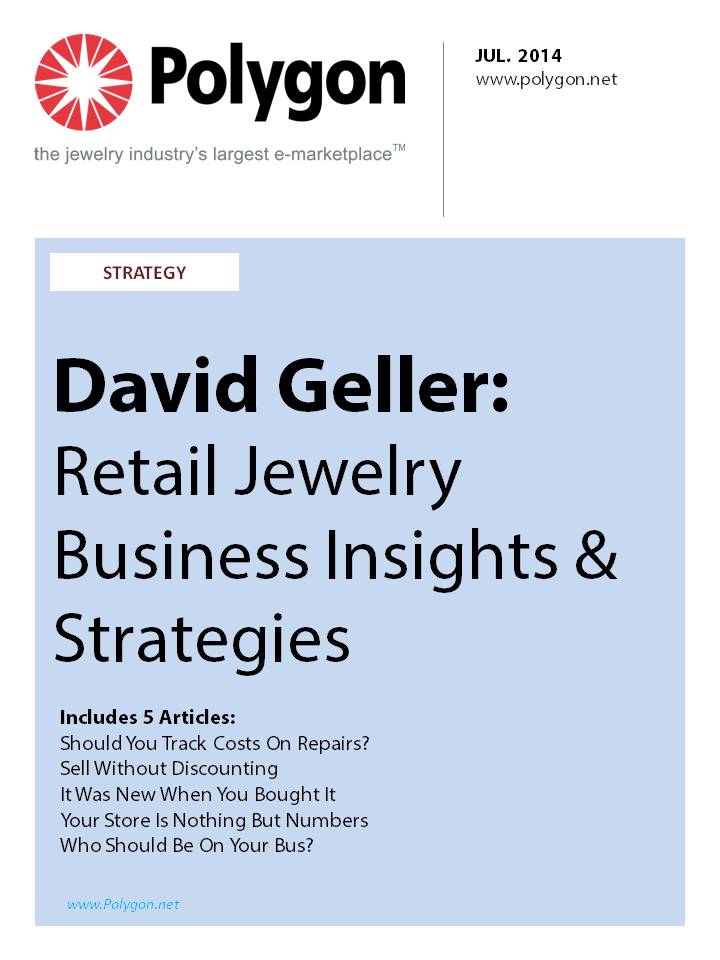 We value your privacy. The information provided above is solely used by Polygon and its affiliates. We do not sell information to third parties. View Privacy Policy
Try it For Free
The jewelry industry's most active online community & trading network
Success Stories
"Our sales are up. Our revenues are up. And our profits are up. The secret is Polygon."
Bernie Benavlez | Master Jewelers
Read more