Industry Report
Case Studies: Retail Jewelers Share the Secrets of Their Success
As developments in technology, sourcing concerns and a changed retail landscape fundamentally alter the way jewelry retailers do business, it's beneficial to take the time to look at what's working for retailers around the United States, what isn't, and what's different about each individual retail operation at a time when business owners are adapting to a new era.
Nathan Munn | Polygon.net
Download Now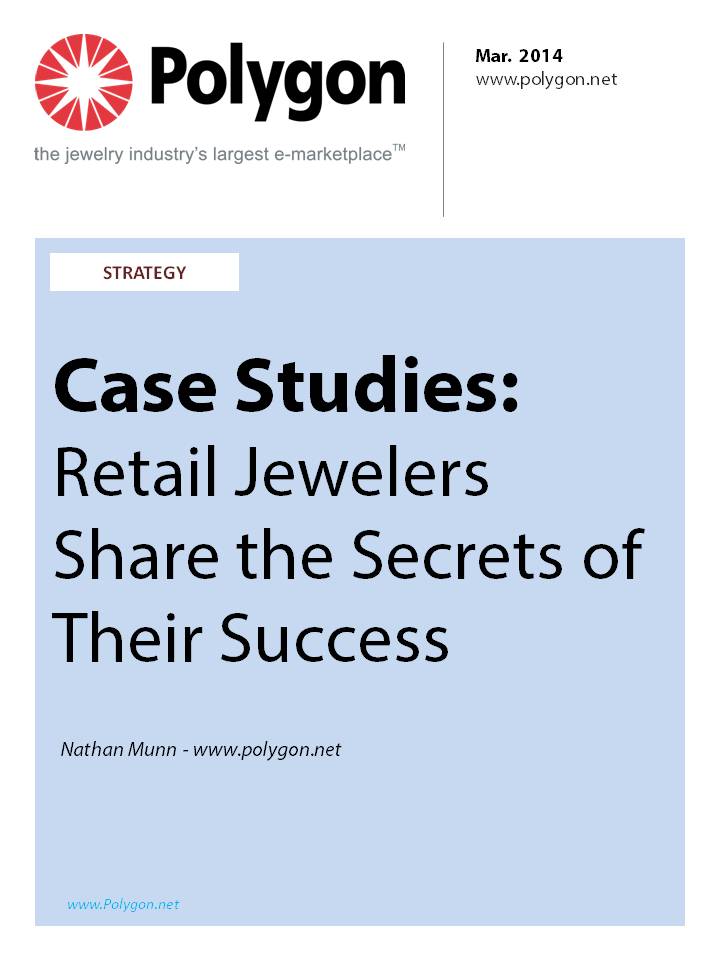 We value your privacy. The information provided above is solely used by Polygon and its affiliates. We do not sell information to third parties. View Privacy Policy
Get a Free Tour
The jewelry industry's most active online community & trading network
Success Stories
"Our sales are up. Our revenues are up. And our profits are up. The secret is Polygon."
Bernie Benavlez | Master Jewelers
Read more