Industry Report
What's Hot, What's Not 2017: Trends in Jewelry Retailing
In 2017, certain retail jewelry design trends that have been popular in recent years are maintaining their staying power, while others are beginning to fade and being replaced by new ideas. Nature themes in jewelry design continue to be prominent and have been incorporated in the offerings of most major brands, with contemporary designs including specific animals, insects, flowers and fauna. Vintage-themed jewelry, another trend that has been popular for several years, is still around but appears to be winding down.
Download Now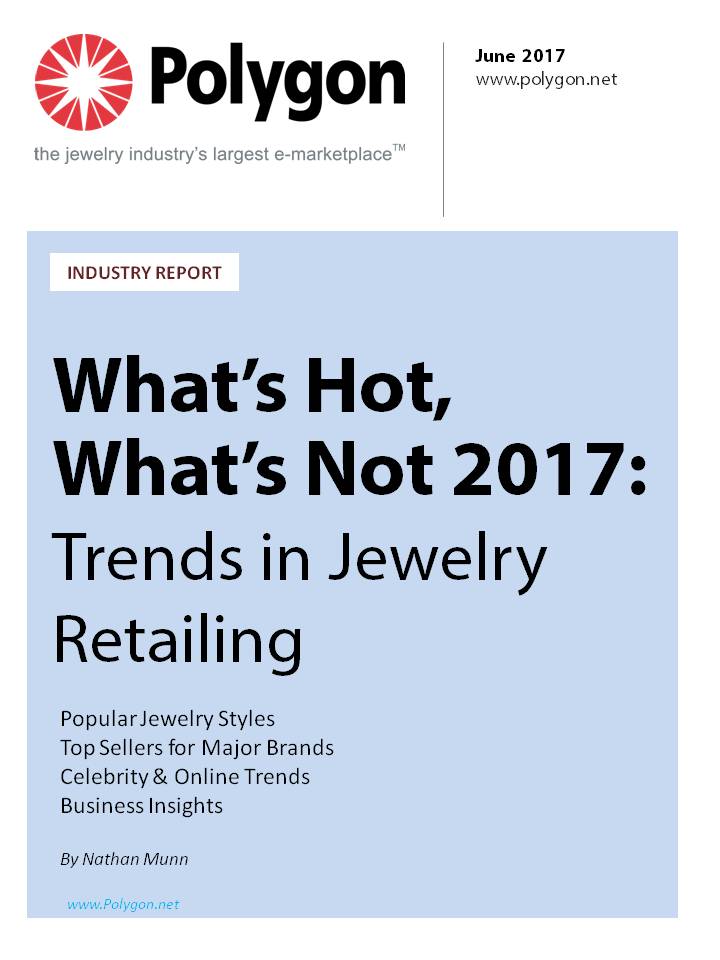 We value your privacy. The information provided above is solely used by Polygon and its affiliates. We do not sell information to third parties. View Privacy Policy
Try it For Free
The jewelry industry's most active online community & trading network
Success Stories
"Our sales are up. Our revenues are up. And our profits are up. The secret is Polygon."
Bernie Benavlez | Master Jewelers
Read more