Industry Report
Retail Jewelry Industry in the U.S. 2017
In fiscal 2016, the US retail jewelry industry continued to adapt to the converging long-term trends of a shrinking brick-and-mortar footprint, growth in online sales, and unsteady consumer spending. Total sales of jewelry at US retail jewelry stores increased slightly in 2016 year-over-year but still fell short of 2014 sales figures, data from the latest US Census shows. US jewelry stores sold $31.43 billion worth of merchandise in 2016, compared with $30.28 billion in 2015, an increase of 3.8 percent.
Download Now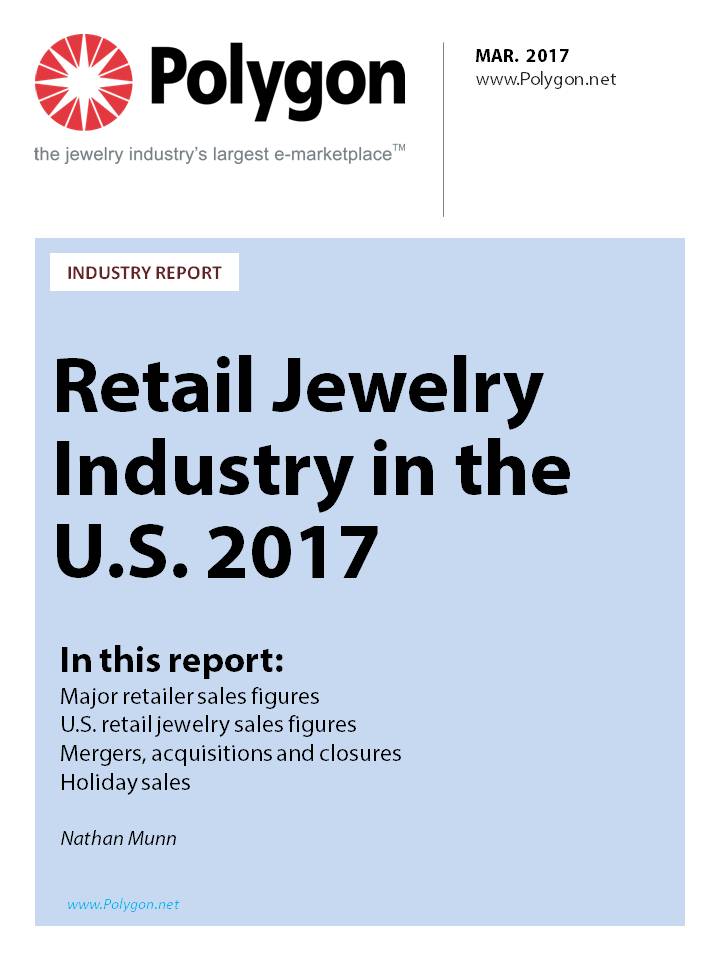 We value your privacy. The information provided above is solely used by Polygon and its affiliates. We do not sell information to third parties. View Privacy Policy
Try it For Free
The jewelry industry's most active online community & trading network
Success Stories
"Our sales are up. Our revenues are up. And our profits are up. The secret is Polygon."
Bernie Benavlez | Master Jewelers
Read more