Industry Report
Digital is changing the way shoppers research, purchase, and return goods
Luxury e-commerce is exploding. According to Technavio*, by 2019, online sales are expected to reach $42 billion, double those in 2014. For traditional jewelry, watch and other luxury goods marketers, it's an opportunity that's tough to ignore.
A recent UPS study gives retailers a peek inside the mind of the typical online luxury goods shopper. The 2016 UPS Pulse of the Online ShopperTM Study explores online shopping preferences from consideration through post-purchase.
Some key findings:
77% of shoppers research retailers online; 65% make their final purchases online
80% of online shoppers are satisfied
Price and return policies are also critical when searching and selecting products
While online returns are attractive, 65% prefer to return goods to a physical store

81% of those made an additional purchase in-store
In-store shopping is still important:
47% say shopping in-store is still part of their routine
43% love the thrill of finding great deals
42% use in-store visits to gather ideas
54% use ship-to-store options; 72% of those made additional store purchases
Combining your physical and digital assets can create a multi-channel shopping experience that marries customers' online and social needs with the in-store thrill-of-the-hunt. So, you can engage with your customers whenever and wherever they're in the mood to buy.
Whether you are a retailer, a wholesaler, a manufacturer or collector, Parcel Pro can help you navigate the challenges and risks of shipping luxury goods. With Parcel Pro, a UPS Capital® Company, you can rest easy knowing that your goods are moving securely, across town or across the world.
CONTACT: JoDawn Whitlock, UPS Capital.  Email: jwhitlock@ups.com
Download Now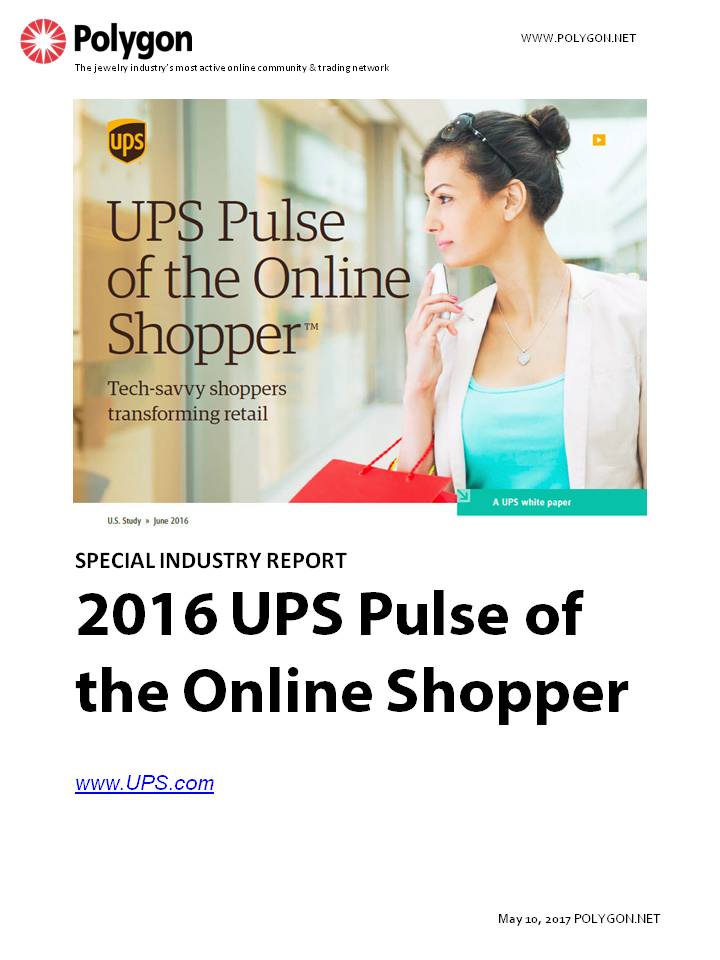 We value your privacy. The information provided above is solely used by Polygon and its affiliates. We do not sell information to third parties. View Privacy Policy
Try it For Free
The jewelry industry's most active online community & trading network
Success Stories
"Our sales are up. Our revenues are up. And our profits are up. The secret is Polygon."
Bernie Benavlez | Master Jewelers
Read more