Tradeshows & Events
Each year, Polygon hosts and participates in some of the most popular industry tradeshows. Member benefits at shows include:
Advertising & sponsorship opportunities
Showcasing items
Polygon Pavilion - Turnkey booth space
Exclusive member events
Every year, Polygon hosts several conclaves for our clients & qualified gem and jewelry professionals. These sponsored 3-day events feature unique networking opportunities, educational seminars, workshops and a secured private trade show for attendees to buy and sell loose diamonds, gemstones, watches, finished jewelry and more.
16 th Annual Hurriclave – September 2019
On 20-23 September, Polygon hosted its 16 th annual "Hurriclave" in St-Petersburg, Florida. Over 100 of our most active members were in attendance with millions of dollars exchanging hands on our main show days. Feedback from our attendees was terrific!
This year's seminars included:
Wendy Paler – Director of Channel development for Brite.co - "Using Technology to Create a Magical In-Store Experience"
Faisal Nayani – VP of My Concierge Jeweler & Antique Jewelry Addiction - "How Instagram and Social Media Can Change Your Business"
Raja Shah – Owner at Color First - "The Colorful Journey from Mine to Market"
Erika Wexler – Director at Wexler Insurance - "What you need to know! Taking a closer look at Jeweler's Block Policies"
Member testimonial:
"Bluestone Trading Company was thrilled to exhibit at the Polygon Conclave and Trade Event! It is a non-stop weekend of education, networking, and trading that you can't afford to miss. It is evident that Polygon works hard to host an event that serves its members on all levels."
Morgann Grampp, Bluestone Trading Company Poly ID 24, Lifetime Member since 1984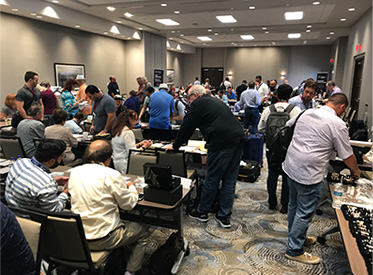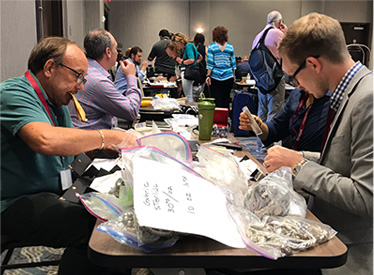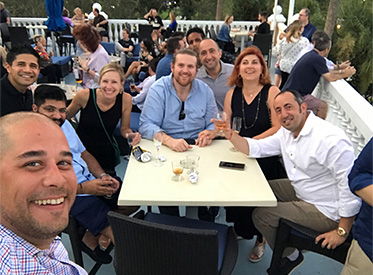 Try it For Free
Success Stories
"Our sales are up. Our revenues are up. And our profits are up. The secret is Polygon."
Bernie Benavlez | Master Jewelers
Read more