Polygon's Conclave & Trade Event
will be held in Plano (Dallas), Texas
from April 14th to 16th, 2018.
Qualified gem & jewelry professionals are invited to attend.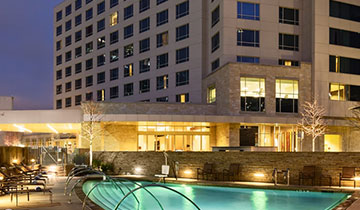 A unique combination of education, networking and business, this 3-day event will expand on our traditional claves by offering more trading opportunities to more attendees.
The event is open to Polygon members and other qualified industry professionals to come together to learn, share, buy and sell.
The agenda will feature seminars, a "Lightning Trading Session" Trading Bourse, a VIP dinner event, and 2 days of action-packed trading.
When
April 14, 15, 16,
2018
Education
& dinner: April 14
Trade Show:
April 15, 16
Who
Open only
to qualified
professionals
in the gem &
jewelry trade.
How
Reserve your pass
or exhibitor space
by registering
online or contacting
Polygon directly.
Spaces are limited.
Bluestone Trading Company is thrilled to exhibit
at the Polygon Conclave and Trade Event!
It is a non-stop weekend of education, networking, and trading that you can't afford to miss. It is evident that Polygon works hard to host an event that serves its members on all levels.
Morgann Grampp | Bluestone Trading Company
Poly ID 24, Lifetime Member since 1984
Table Holders
Abrams & Co Investments
Member since 2018, Poly ID 43294
Austell, GA
Brickell Jewelers
Member since 2004, Poly ID 87492
Miami, FL
DFW Watches
Guest, WWT Member
Frisco, TX
Hess Fine Art & Jewels
LIFETIME MEMBER since 1987, Poly ID 330
St-Petersburg, FL
Hyman Kennedy Consulting
SPEAKER
Member since 2017, Poly ID 155957
Philadelphia, PA
Jewelers Vigilance Committee
SPEAKER
GUEST
New York, NY
Moss-James Ltd.
Memphis, TN
MuseumOfDiamonds.org
Member since 2017, Poly ID 156259
Dillon, CO
Palak Diam Inc. - SPONSOR
Member since 2016, Poly ID 155788
Los Angeles, CA
Sartori Bros
Member since 2007, Poly ID 111316
Torrance, CA
SHR Precious Metals
SPONSOR & SPEAKER
Member since 2015, Poly ID 154548
Champions Gate, FL
Siegel's Jewelry & Loan
LIFETIME MEMBER since 1993, Poly ID 794
Cedar Rapids, IA
Southern Web
SPEAKER
Atlanta, GA
Southwest Diamond Cutters
Member since 2018, Poly ID 88204
Dallas, TX
Star Gems Inc.
Member since 2001, Poly ID 85875
Norcross, GA
Universal Diamonds
Member Since 2013, Poly ID 152639
Pittsburgh, PA
Whitten's Fine Jewelry
Member since 2016, Poly ID 48186
Wilmington, DE